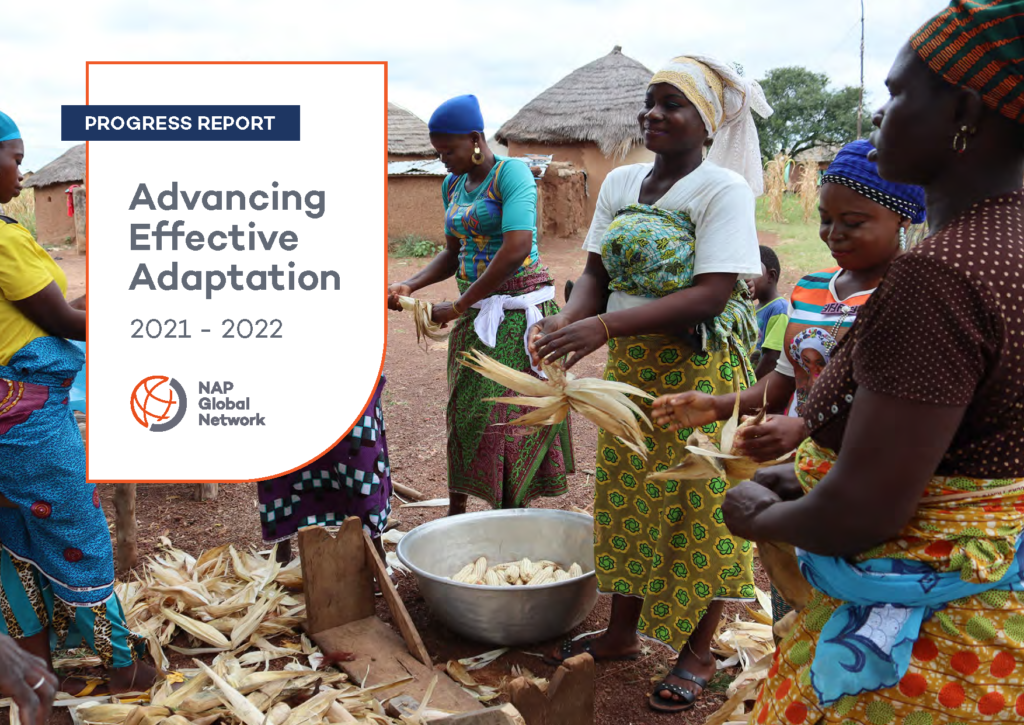 As highlighted in the NAP Global Network's fifth progress report, adaptation planning and action are rapidly gaining prominence on the international stage. As the world faces cascading climate and security crises, and amid the protracted challenges of the COVID-19 pandemic, countries are recognizing and reckoning with the urgent need to reduce vulnerability and build resilience to climate impacts through adaptation.
"Indeed, governments around the world are increasingly prioritizing climate change adaptation planning and action. And we have seen an upsurge in NAPs being launched that articulate adaptation priorities and provide vital information on the global state-of-play on adaptation," said Anne Hammill, Senior Director of the National Adaptation Plan (NAP) Global Network Secretariat, International Institute for Sustainable Development.
Established in late 2014, the NAP Global Network has worked with some of the most vulnerable countries to support the enhancement and progress of their NAP processes, with over half of our support going to least developed countries and Small Island Developing States.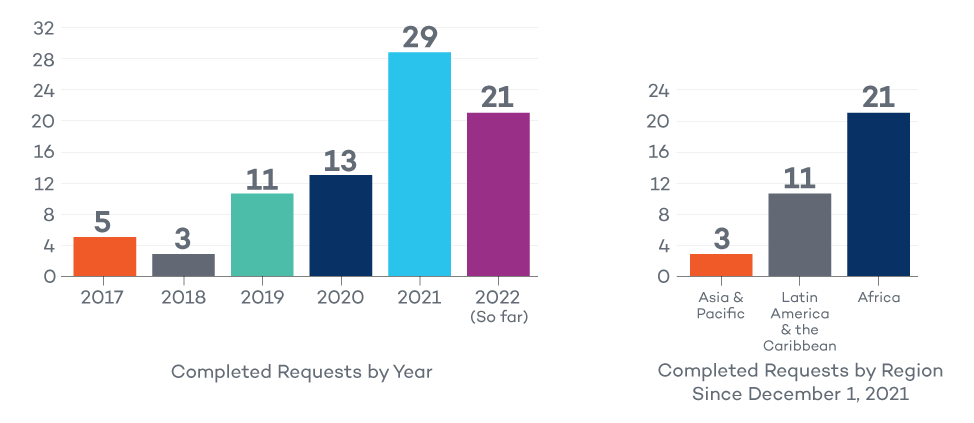 Other than supporting national-level action through technical assistance, our work also involves facilitating peer learning and exchange. To ensure that we provide efficient and successful peer learning opportunities, we commissioned a review of our recent peer learning events, which also looked at the impacts of shifting to virtual learning during the pandemic.
Finally, we also generate, synthesize, and share knowledge on NAP processes. These products—including the third synthesis report on the progress of gender-responsive approaches in NAP processes at the global level—are available in our Resource Library.
NAP TRENDS: KEY INFORMATION AND TRENDS IN NAPS FROM AROUND THE WORLD
The NAP Trends platform, launched in early 2022 and already visited by over 3,000 users, provides concise summaries of key information in NAP documents, as well as analysis of trends across countries. The aim of showcasing these trends is to clarify the bigger picture of adaptation needs and priorities.
It's proven to be useful in a number of circumstances. For example, the Network's input into the Global Stocktake drew on the insights and analysis provided through NAP Trends and emphasized the foundational role that NAP processes will play in understanding global progress on adaptation.
ENVISIONING RESILIENCE: USING VISUAL STORIES AS A BASIS FOR ADAPTATION POLICY DIALOGUES
In 2021, the NAP Global Network announced an exciting partnership with Lensational to amplify the voices of underrepresented women in NAP processes. With financial support from Global Affairs Canada and in close collaboration with the Environmental Protection Agency in Ghana and the Climate Change Directorate in Kenya, this pilot initiative provided photography and storytelling training to groups of women. They also worked with experts to better understand the link between their changing realities and climate science, enabling them to develop visual stories that documented their experiences with climate change and visions of resilience.
"I feel inspired to document stories about women and how climate change is affecting them. From now to 2030, what is the change, what would be the effect? I want women's voices to be heard," remarked Emefa Toklo, a photographer in Ada, Ghana.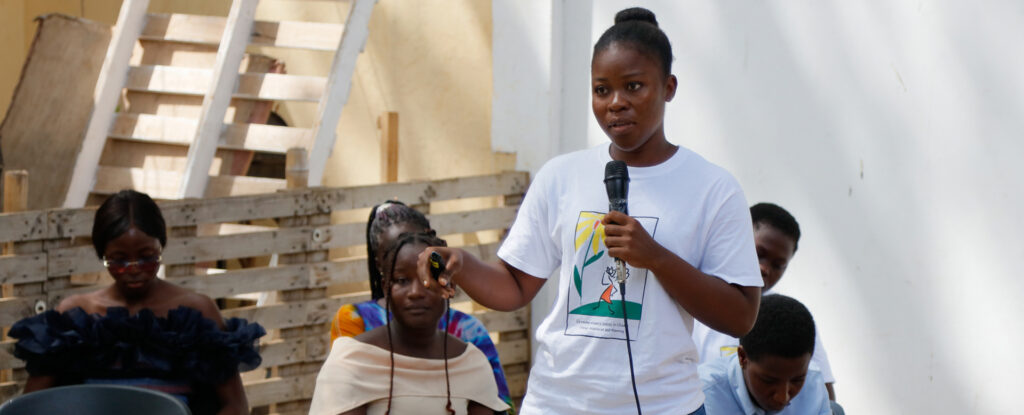 These stories—some of which are included on page 31 of the Network's Progress Report—were presented to policy-makers and NAP actors in exhibitions.
When asked about the program, Thomas Lerenten Lelekoitien, Deputy Director, Climate Change Adaptation, Climate Change Directorate, Kenya, said: "It gives a true picture, and influences how the policy-makers should decide the actions, strategies, and policies."
THE YEAR AHEAD
The coming year is an important one for the Network Secretariat to make sure it is on track to achieve the ambitious targets it set out in its strategy to 2025. We look forward to continued collaboration with partner countries and partner initiatives.
Find out what is on the agenda for 2023 on page 37 of our Progress Report.