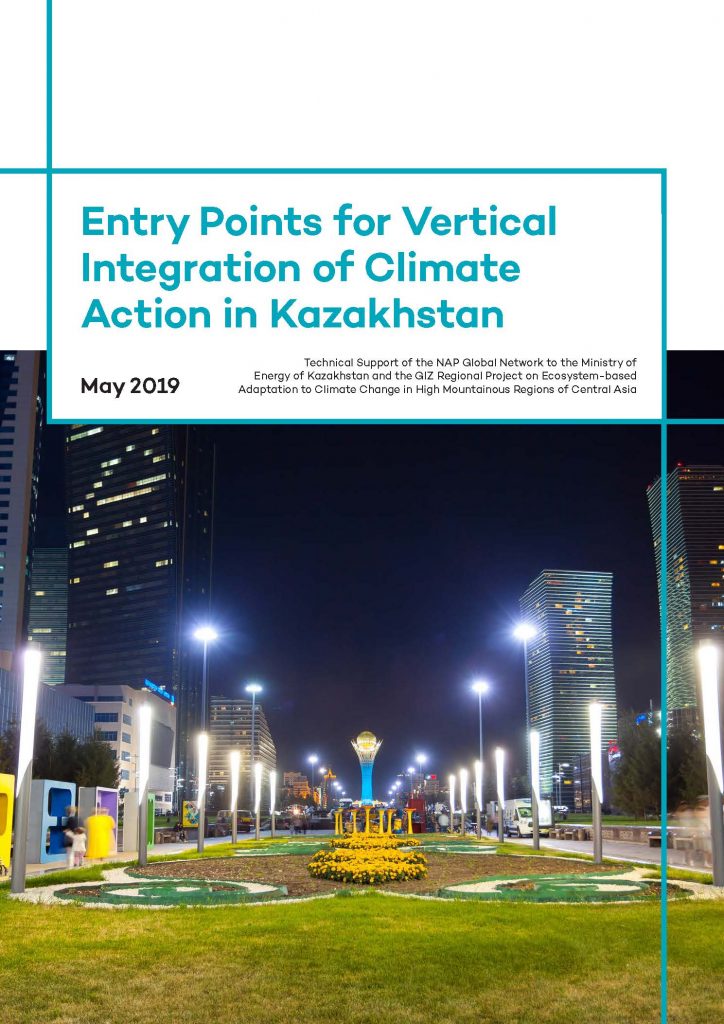 Kazakhstan is currently initiating the development of its National Adaptation Plan (NAP) process, financed by the Green Climate Fund. This will involve sub-national engagement and collaboration between national and sub-national authorities, since the effects of climate change are often experienced on a local scale. This increased risk and uncertainty creates challenges for people's livelihoods and local development progress. The most effective approach to the NAP process will therefore involve a mix of top-down and bottom-up approaches, recognizing that much of the implementation of adaptation will occur at sub-national levels.
This study aims to identify and analyze potential ways to use existing institutional mechanisms to strengthen sub-national level adaptation planning capacities to ensure the successful implementation of identified adaptation measures. It was developed with support from the NAP Global Network's Country Support Hub.
Read this report in Russian.
Publisher: Government of Kazakhstan