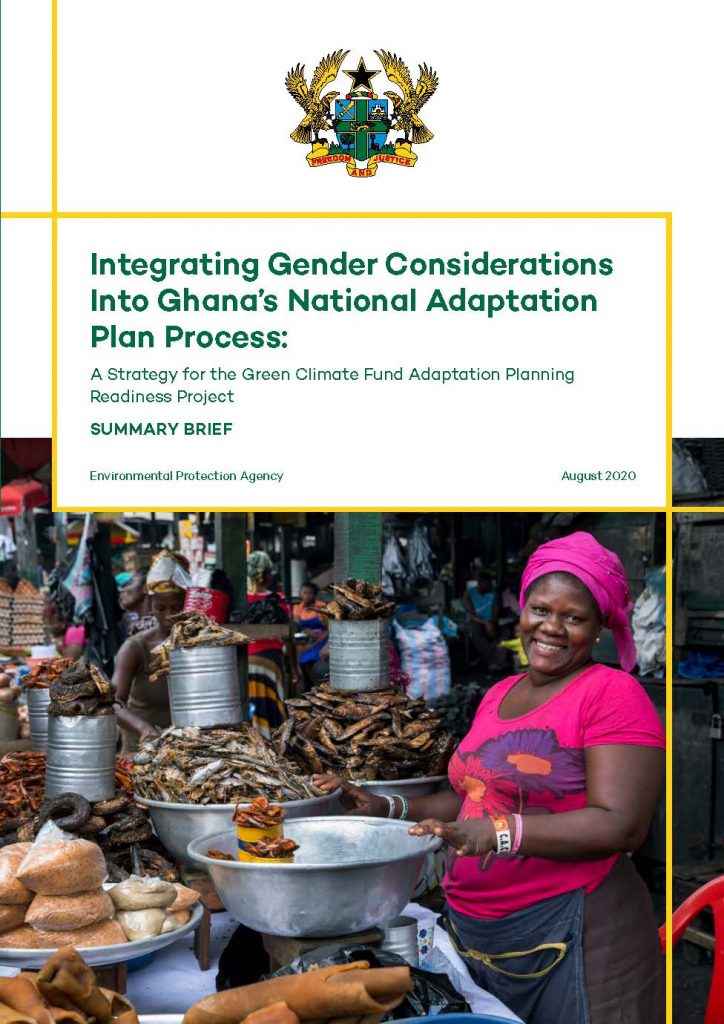 A Strategy for the Green Climate Fund Adaptation Planning Readiness Project
Ghana has committed to developing a fully gender-integrated National Adaptation Plan (NAP) that clearly describes how to address women's and men's different climate vulnerabilities. Led by the Environmental Protection Agency (EPA) of the Ministry of Environment, Science, Technology, and Innovation (MESTI), Ghana's NAP aims to address the country's medium- and long-term climate change adaptation needs.
This document provides an overview of the strategy for the effective integration of gender considerations throughout the main activities of the NAP process.
Related content:
Publisher: Government of Ghana