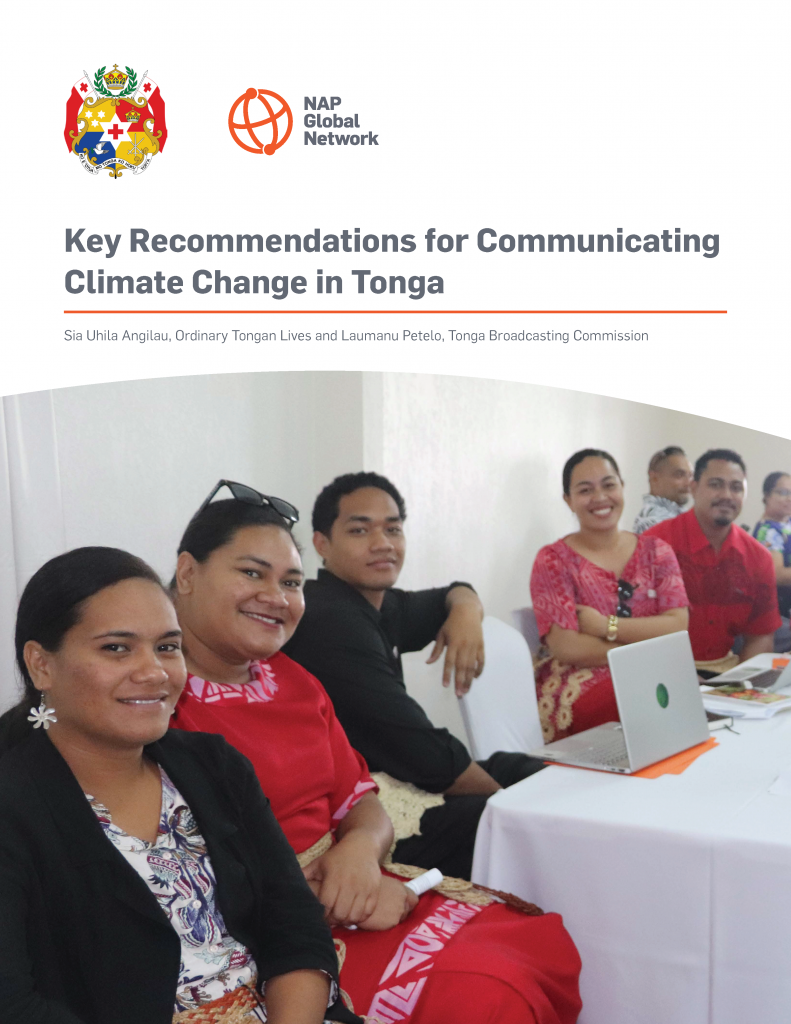 On March 25 and 26, 2021, the Government of Tonga organized a media briefing and workshop on communicating climate change adaptation. These workshops' objectives were to help participants:
Gain a strong understanding of climate change adaptation and how the Tongan government's climate strategies support Tongans to adapt and build their climate resilience.
Build strong skills and knowledge on how to communicate key messages about adaptation and resilience in Tonga with different audiences through various communication channels.
Drawing on the lessons and experiences shared during the workshops, this report presents key recommendations for communicating climate change in Tonga.
This workshop took place with funding from the NDC Partnership Climate Action Enhancement Package (CAEP) implemented by the NAP Global Network Secretariat, the International Institute for Sustainable Development (IISD), in collaboration with the Department of Climate Change.
Related resources
Publisher: IISD and the Department of Climate Change, Information and Communication Division and JNAP Secretariat under the Ministry of Meteorology, Energy, Information, Disaster Management, Environment, Climate Change and Communications (MEIDECC)