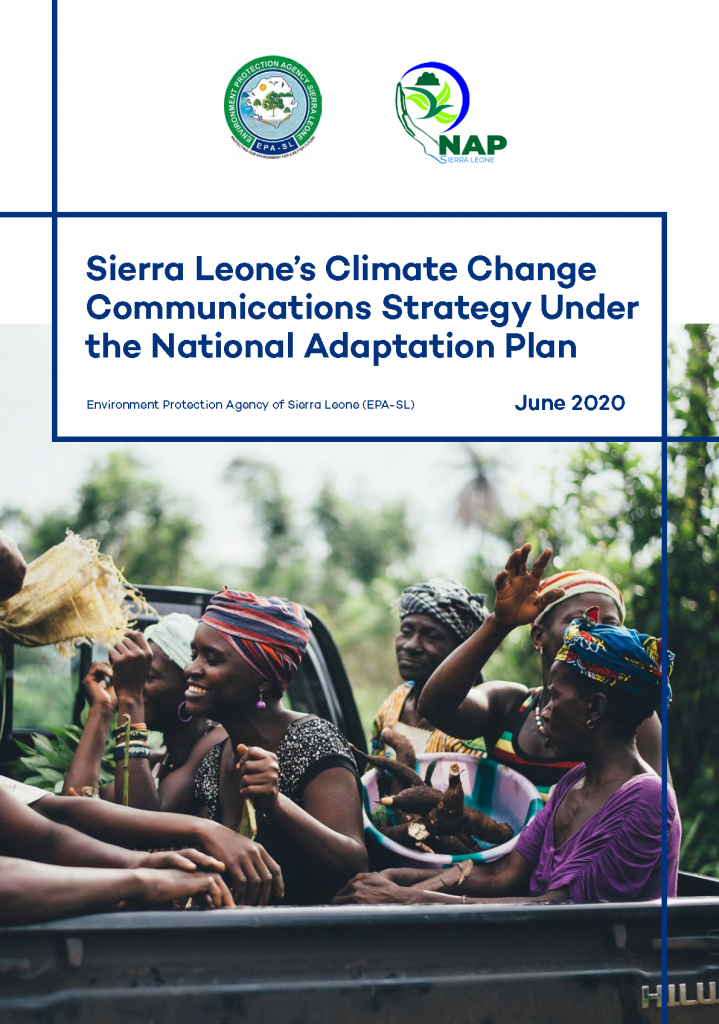 This strategy provides guidance on how the Government of Sierra Leone can use communications strategically to support the NAP process and enhance a better understanding of the country's climate change adaptation issues. It draws from wide-ranging consultations with key government stakeholders from all over the country to ensure an inclusive and realistic plan.
The main goals of the strategy include:
Improving awareness and understanding of the Government of Sierra Leone's climate change adaptation initiatives and the NAP process through effective communication, education and training.
Uniting the Government of Sierra Leone under a common vision and speaking with one voice on the issue of addressing climate change impacts.
Generating support and political commitment among key decision-makers for the NAP process.
Encouraging Sierra Leoneans to collectively embark on activities to strengthen the country's resilience to climate change.
Related content:
Publisher: Government of Sierra Leone