How Technology and Community Insights Are Driving Adaptation Planning in the Pacific
A look at Integrated Vulnerability Assessments through an expert lens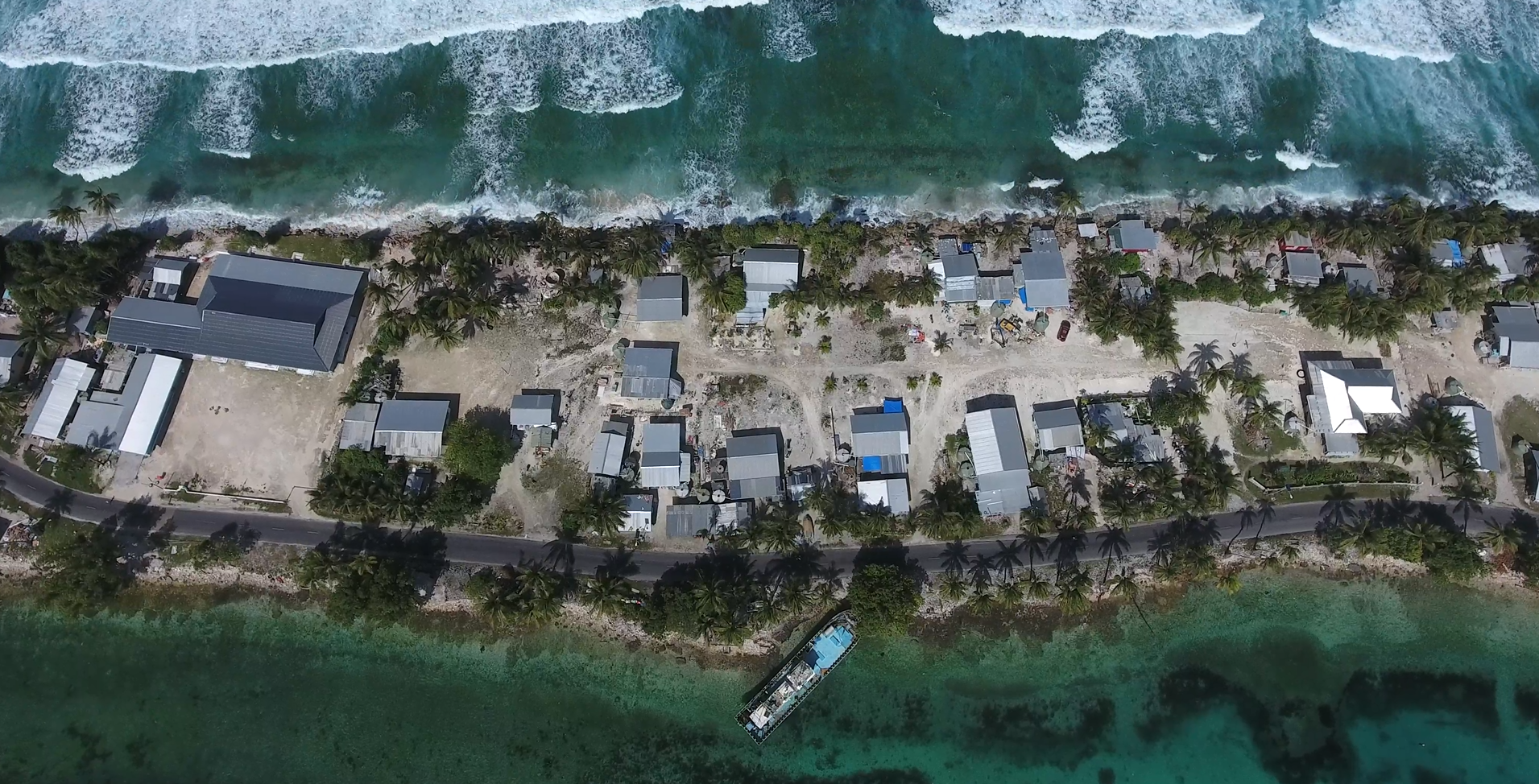 Kiribati, Tuvalu and the Solomon Islands are making strides to advance their countries' National Adaptation Plan (NAP) processes. The NAP Global Network has contributed to this progress by supporting the governments of these three Pacific island nations in gathering the data they need to develop and implement plans to adapt to climate change impacts.
To collect data to help build communities' resilience to climate change impacts, the governments of these three countries used Integrated Vulnerability Assessment (IVA)—an instrument used to identify and prepare a nation and its people for the risks posed by climate change and disasters.
The following explainer looks at how IVAs can advance the NAP process in climate-vulnerable Pacific islands. It is based on the NAP Global Network's conversations with experts about their work supporting governments of small island states across the Pacific to develop and implement their IVAs.

What is an Integrated Vulnerability Assessment?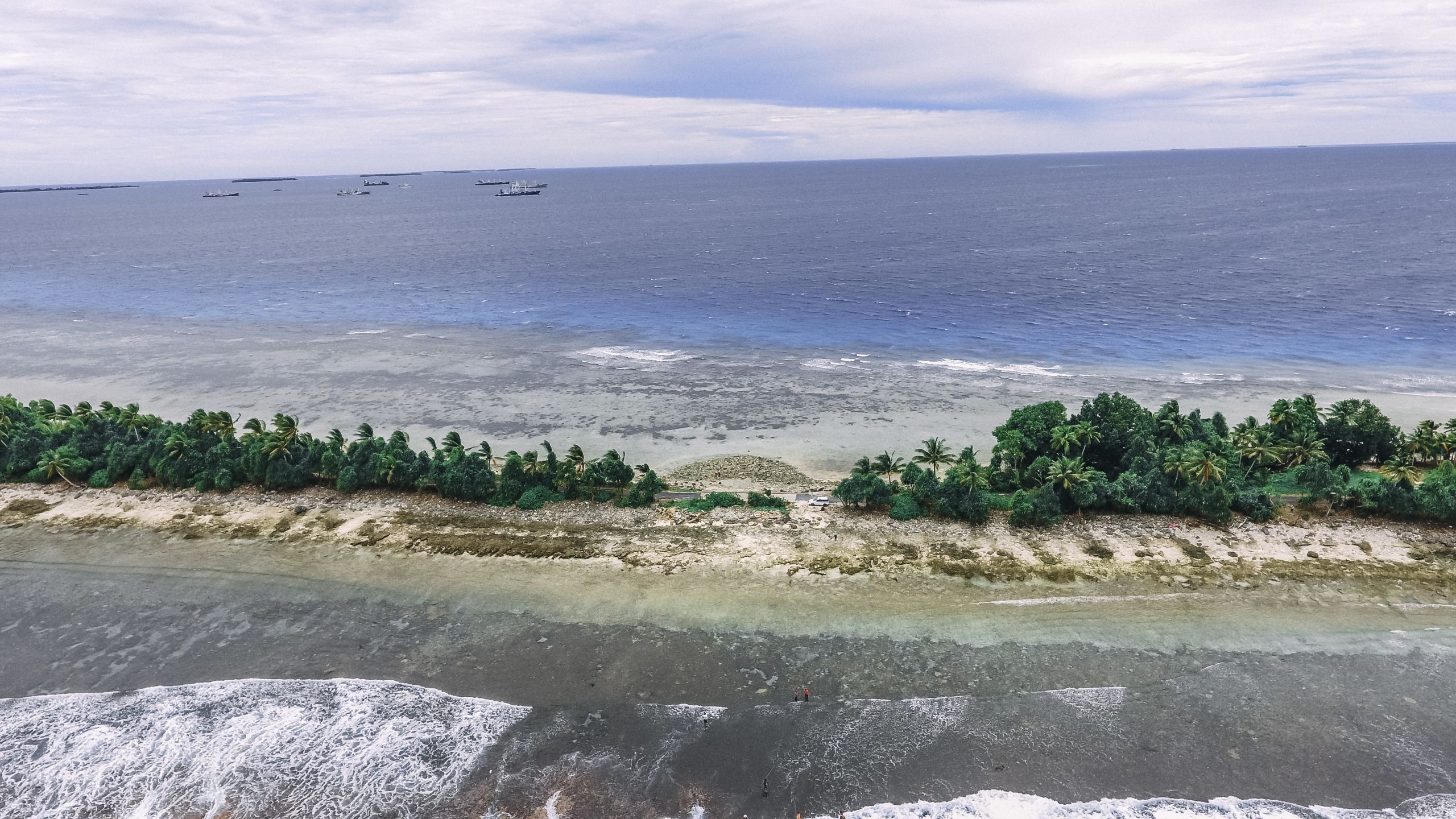 Based on the framework provided by the Pacific Center for Environment and Sustainable Development of the University of the South Pacific, the IVA is a process that looks at how "the changing conditions of livelihood assets (impacted by climate change and extreme events) affects the community's ability to meet their human security needs at a particular point in time." This approach to assessing climate change and disaster vulnerability prioritizes both indigenous and local knowledge as well as scientific methods. In simple terms, IVA is a data collection process, which assesses a community's vulnerability to environmental, climatic and developmental changes from multiple sources of information.
"It helps identify people and places that are particularly vulnerable to climate change and how they're vulnerable," explained Patrina Dumaru, an adaptation researcher at the University of the South Pacific (USP) who worked with the NAP Global Network on NAP support programs in the Solomon Islands, Fiji, Kiribati and Tuvalu. "The notion of resilience as the ability of local communities to address their human security needs in a changing climate underpins the IVA framework."
The IVA approach is in line with calls from high-level officials in Pacific island governments to ensure that considerations be made toward "human security, humanitarian assistance, prioritizing environmental security, and regional cooperation in building resilience to disasters and climate change."
"The IVA was developed to provide a common overarching framework for adaptation decision making that allows for the comparative analysis of vulnerability across sectors and levels of governance—community, provincial, and national," said Dumaru. "Before IVA, vulnerability assessments varied in terms of their approach, methods, theme, geographic cover, scale and timescale."

How Does IVA Define Vulnerability?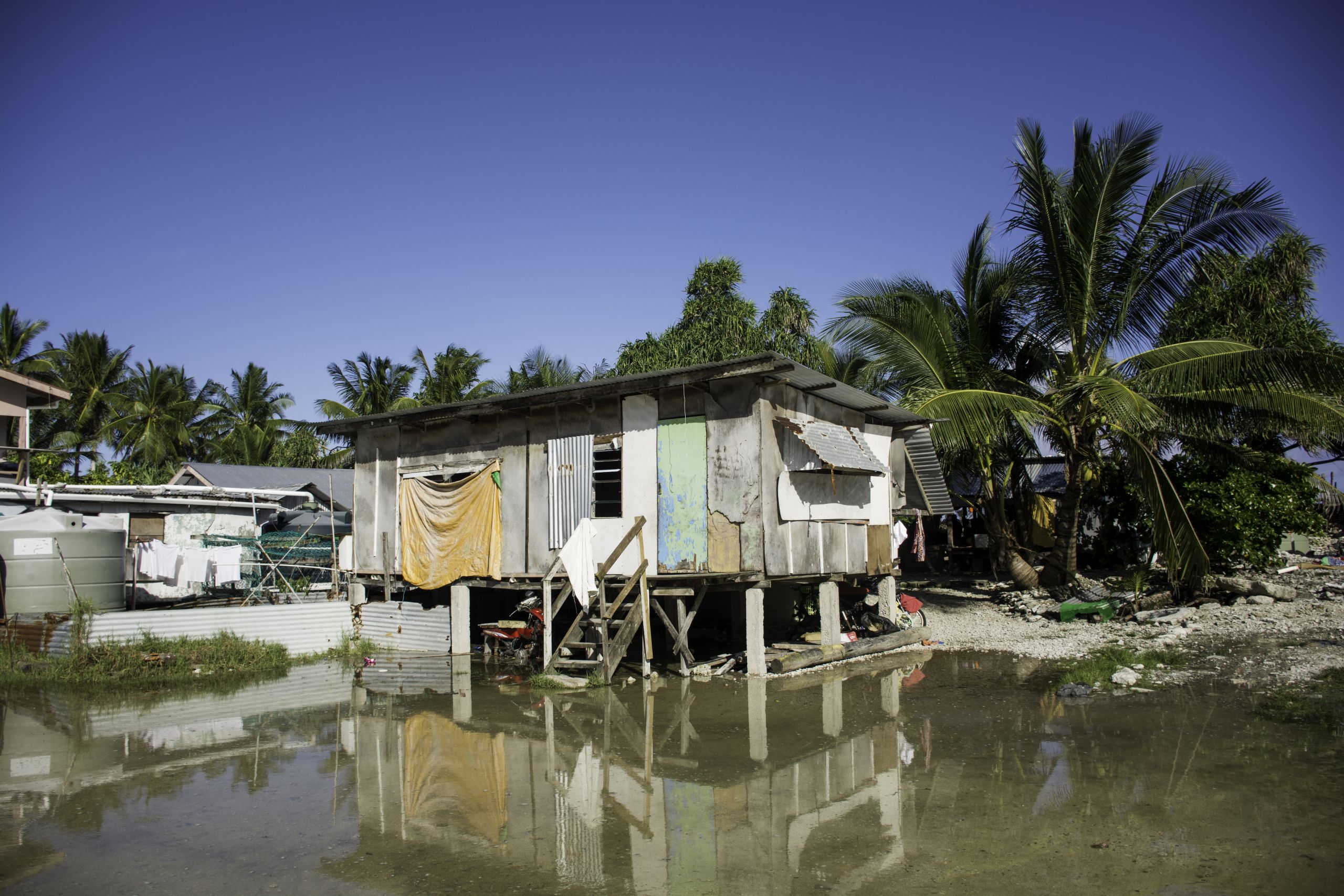 Vulnerability is determined by the exposure and sensitivity of people's Livelihood Assets to the effects of climate change and the ability to cope in a "climate-impacted" environment.

The IVA framework translates "the ability to cope" as the ability to meet human security objectives or a desired future in a changing environment.

What Role Can an IVA Play in the NAP Process?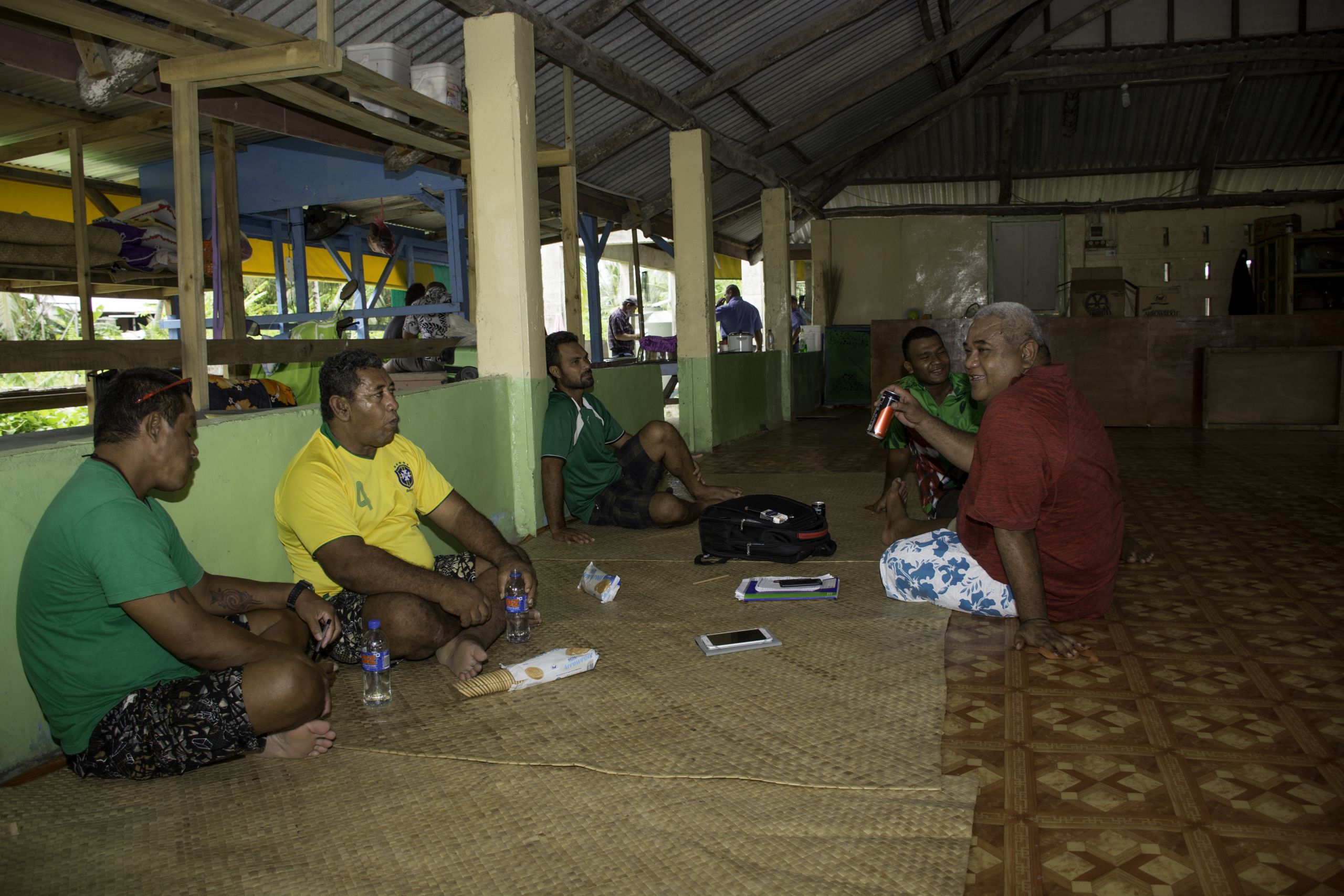 The IVA framework offers an opportunity to engage local communities in the NAP process at its early stage. It also provides a framework that considers how men, women and youth all perceive the changing environment and climate risks of their surroundings, and collect this information in a database to inform better decision making. As a result, Dumaru said that IVA "can help enable gender-sensitive and socially inclusive NAP processes."
The capacity of IVA to provide this support is particularly helpful given the gendered impacts of climate change. For example, Pulafagu Toafa, coordinator for the Tuvalu National Council of Women, points to how women were disproportionately impacted when Cyclone Pam struck Tuvalu.
"We have one island where the hospital was badly damaged and Cyclone Pam eroded all the facilities," said Toafa. "Patients were evacuated, and at the time—even until now—they still haven't rebuilt the hospital. Pregnant women had to be referred to the main island for treatment. So climate change is a kind of a threat, especially for women when they are in their labour or with kids."
Ian Hay—a research, policy and planning practitioner who also worked through the NAP Global Network in the Pacific—explains how IVA can help link national adaptation policy-making with local and regional adaptation policy-making.
"The IVA can support the NAP process by supporting vertical integration," said Hay. "It sets up the systems for bottom-up and top-down flows of information, which is a prerequisite for building capacities at each level. We hope that it can also be a focal point for setting up the institutional structures that can support vertical integration. Because IVA is multi-sectoral and responds to each sector's unique characteristics at a local level, it can benefit both national and sub-national planning."
Its capacities to integrate data from different sources and levels means that IVA can play a valuable role in monitoring and evaluation (M&E) of national adaptation. Dumaru suggests that governments can use IVA to provide baseline data to inform national M&E systems.
"In Kiribati, IVA data will be linked to the KJIP (NAP) M&E framework and system and in a way that effectively informs resilience investment decision making and planning," she explains. "In Tuvalu, where a Green Climate Fund proposal is being developed to resource their NAP process, the use of the IVA database for adaptation planning and M&E is being factored into the design." National stakeholders will be trained on how to use the collated IVA data for developing project concept notes that are linked to relevant national policies and priorities as well as for developing national and sectoral resilience M&E systems.

How Were These IVAs Applied in Kiribati and Tuvalu?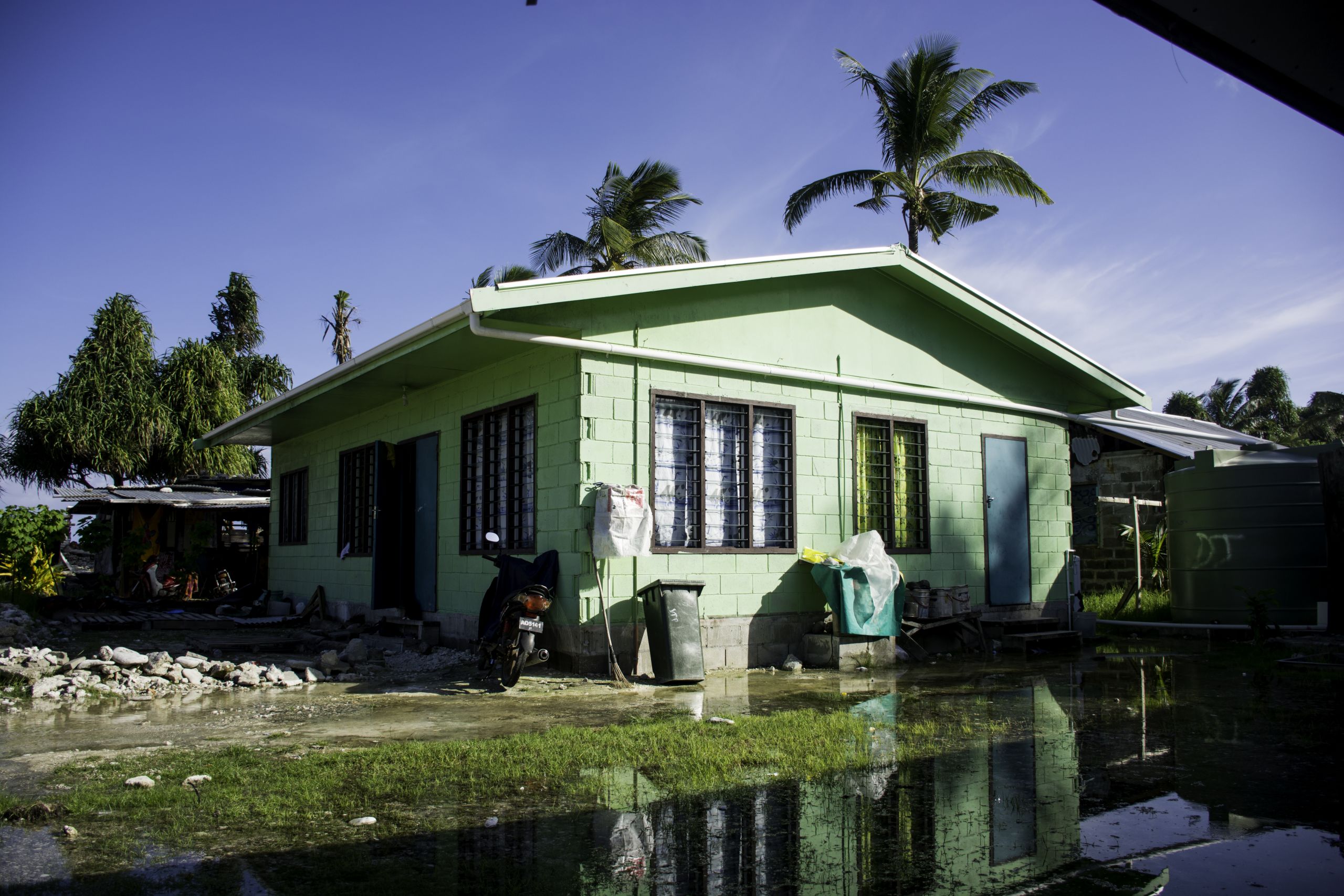 Kiribati's Integrated Vulnerability and Adaptation Assessment (KIVA) database was among the first national IVA frameworks and databases set up in the Pacific. KIVA will be used to help the government identify and track people and places that are particularly vulnerable to climate change, as well as monitor and evaluate the implementation of projects and programs relevant to its NAP process.

The national IVA database in Tuvalu incorporates collected community-level data. This includes designing and implementing a process for documenting existing community-level vulnerability data, and collecting additional information through mobile data-gathering tools. This serves to not only inform the ongoing NAP process, but also to engage local communities in its development.

"The Tuvalu Climate Change Unit will be responsible for all the data that has been generated from the outer islands. Once that is collected, then the Unit can disseminate the information to the respective stakeholders," explained Manasa Vula, a technical specialist with the Government of Tuvalu's Conservation Unit who worked with the NAP Global Network to conduct the IVA survey in Tuvalu. Vula notes that the data collected can also assist in seeking funding from international donors.

How Can Technology Be Used to Build IVA Databases?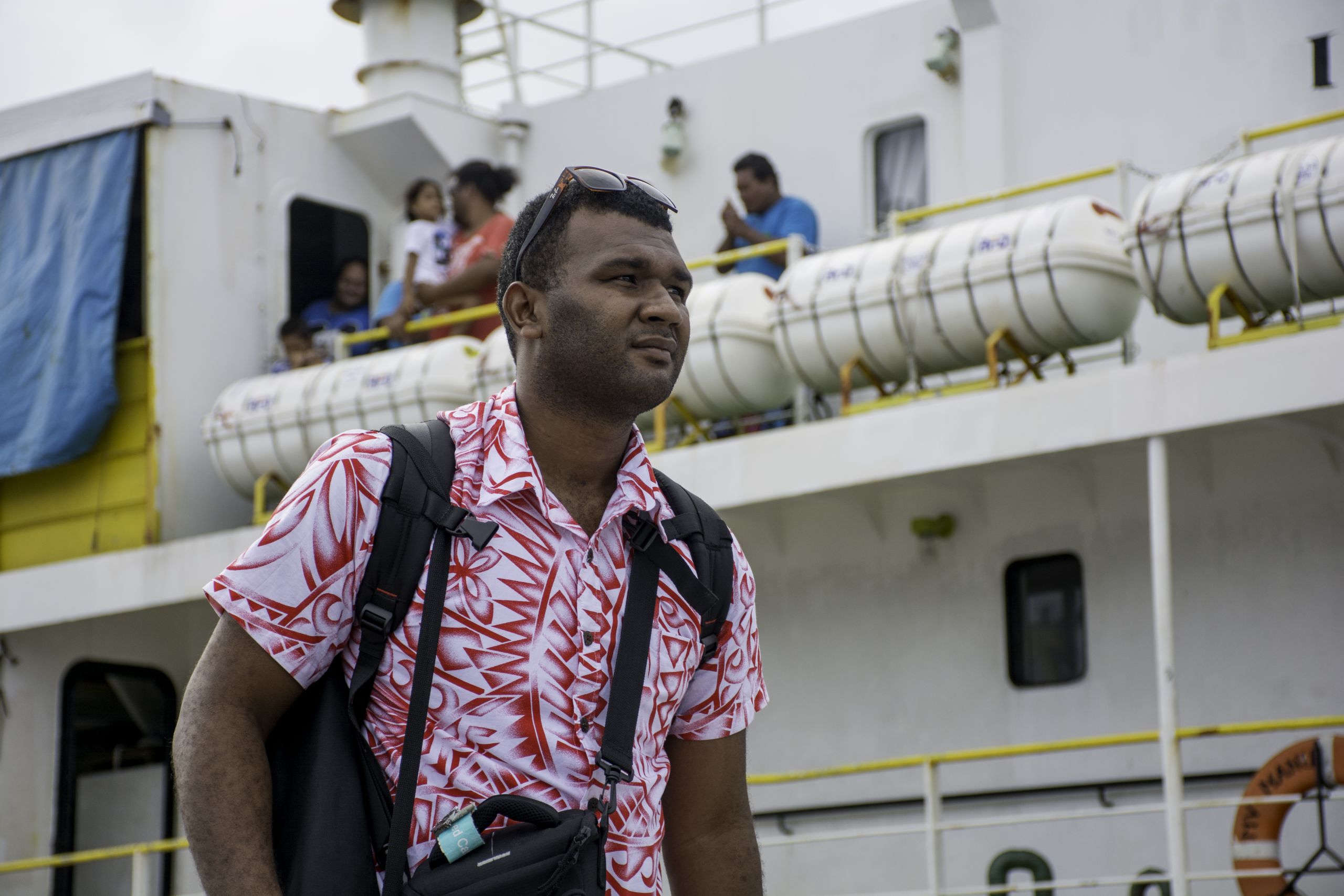 "The use of tablets for data-gathering in Solomon Islands, Tuvalu and Kiribati has been pivotal. It has fundamentally changed the way in which vulnerability is assessed and, we hope, adaptation can be planned in local communities."
The initial IVA process was somewhat difficult to manage. Large amounts of data were being collected, and surveys were often done by hand with results subsequently being entered into a computer manually.

Today, IVA data can be collected and stored with the use of tablets—a purchase that was made possible with the support of the NAP Global Network. As a result, its use may rely on the necessary training and programming to support its operation.

"The use of tablets for data-gathering in Solomon Islands, Tuvalu and Kiribati has been pivotal," said Hay. "It has fundamentally changed the way in which vulnerability is assessed and, we hope, adaptation can be planned in local communities."
By introducing technology to the data-gathering process, accuracy and data entry can both be improved.

"In turn, information about climate vulnerability can be made readily available much quicker for sector stakeholders, sub-national administrators and extension personnel," said Dumaru. "By incorporating innovative approaches with the use of technology, community-based adaptation can move from having a short-term outlook with a village-by-village project approach towards something more long-term and substantiated with an island-by-island programmatic approach."

What Are Some Takeaway Lessons That People Working on NAP Processes in Other Countries Can Apply?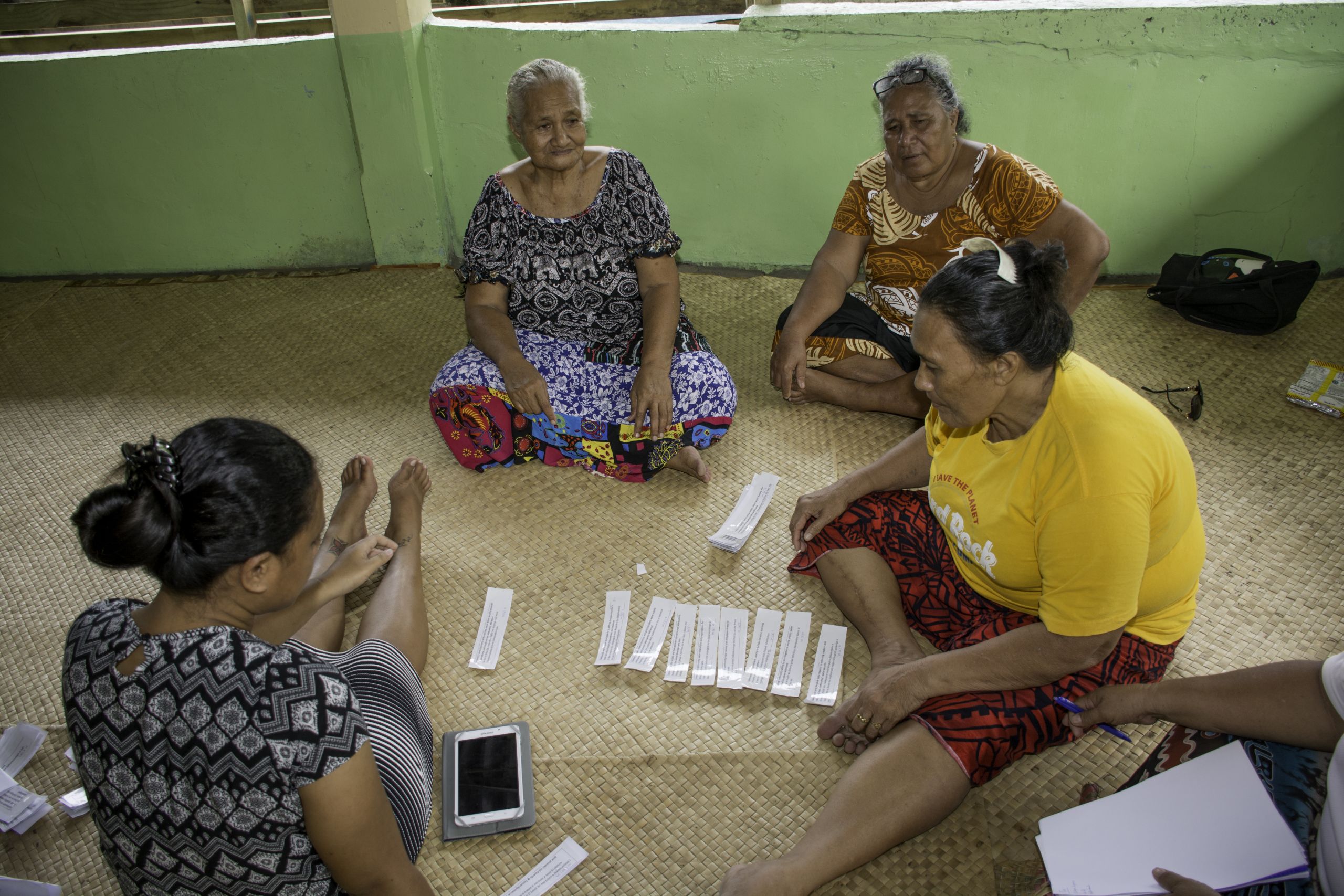 For Dumaru, three key lessons emerge from the IVA experiences in Kiribati, the Solomon IsIands and Tuvalu.
"First, having a common national vulnerability assessment framework and database that incorporates climate and disaster vulnerability data from multiple sources of knowledge is crucial, and must encompass traditional, local, technical, and scientific methods," she said.
"Second, with a bit of training and resourcing, the IVA tablet-based tool and database can be user-friendly enough to be used by sector extension staff to gather gender-disaggregated climate vulnerability data at community levels. This institutionally enabling capacity achievement via the IVA process is important because it enables consultations to be carried out in the local language by people who are from the cultural communities themselves."
According to Dumaru, the tablet-based tool and database offers the opportunity to more effectively engage with local community groups and visualize the human security risks imposed by climate change. She continued: "And while poor and expansive internet connectivity to rural and remote parts of the Pacific islands significantly reduces the accessibility of the database, access measures via offline tools are also made possible."
A final key lesson that Dumaru wishes to impart is the need to link the IVA and NAP process in a formal manner through an institutionalized knowledge management system for climate and disaster vulnerability information.
"This process will require further human resources and institutional capacity development to create alignment between governments, local groups, NGOs and researchers," she said. "Linking the IVA to the NAP in such a knowledge-based way has the potential to facilitate a paradigm shift towards climate-resilient sustainable development."
Hay agreed that IVA's potential to improve knowledge management is one of the key ways it can support the NAP process, and underscored the importance of linking data and knowledge from the local to national levels.
"I think by having the really coherent framework like the IVA, having granular data, and having data that can be aggregated at whatever level you need, is really exciting for vertical integration," said Hay. "Knowledge and information management systems that capture localised and sectoral granular data but package up that information at various user-selected levels will support vertical integration. In the case of the IVA, this allows users from across the spectrum of the sectors to use the same data set and framework to understand and prioritise sector issues at a local scale and inform their decision making on adaptation approaches. This way we can identify community-level, locally specific resilience needs, but do so at a national and even Pacific regional scale. This will help us scale major national and regional adaptation responses – but do so, it responds to community-identified needs. This is where I see the real impact of innovative approaches to data collection, management, storage, visualization, and the tools to use them in practice."

As countries around the world continue to lay the groundwork and begin implementing their NAP processes, tools like the IVA framework become essential to inform their development and implementation. In Kiribati, the Solomon Islands and Tuvalu, these IVAs will continue to be refined and used, ultimately supporting the vertical integration of knowledge management systems and the engagement of local communities in adaptation planning.
By linking IVA to NAP processes using innovative approaches to knowledge acquisition, countries have an opportunity to, as Dumaru put it, "facilitate a paradigm shift towards climate-resilient sustainable development" and ultimately do their part in helping the world meet its UN Sustainable Development Goals.

CREDITS
Reporting by Ziona Eyob

Interviews by Clare Church

Photos by Manasa Vula and Alan Resture
Video by Raimon Kataotao
Story layout, video editing and post-production by Cesar Henrique Arrais 
Special thanks to Patrina Dumaru, Ian Hay, Pulafagu Toafa and Jo-Ellen Parry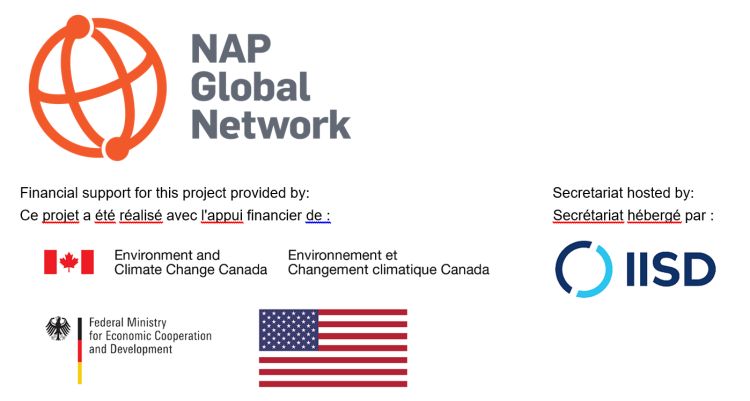 Any opinions stated in this blog post are those of the author(s) and do not necessarily reflect the policies or opinions of the NAP Global Network, its funders, or Network participants.