Self-Assessment
A learning tool for improving the effectiveness of NAP processes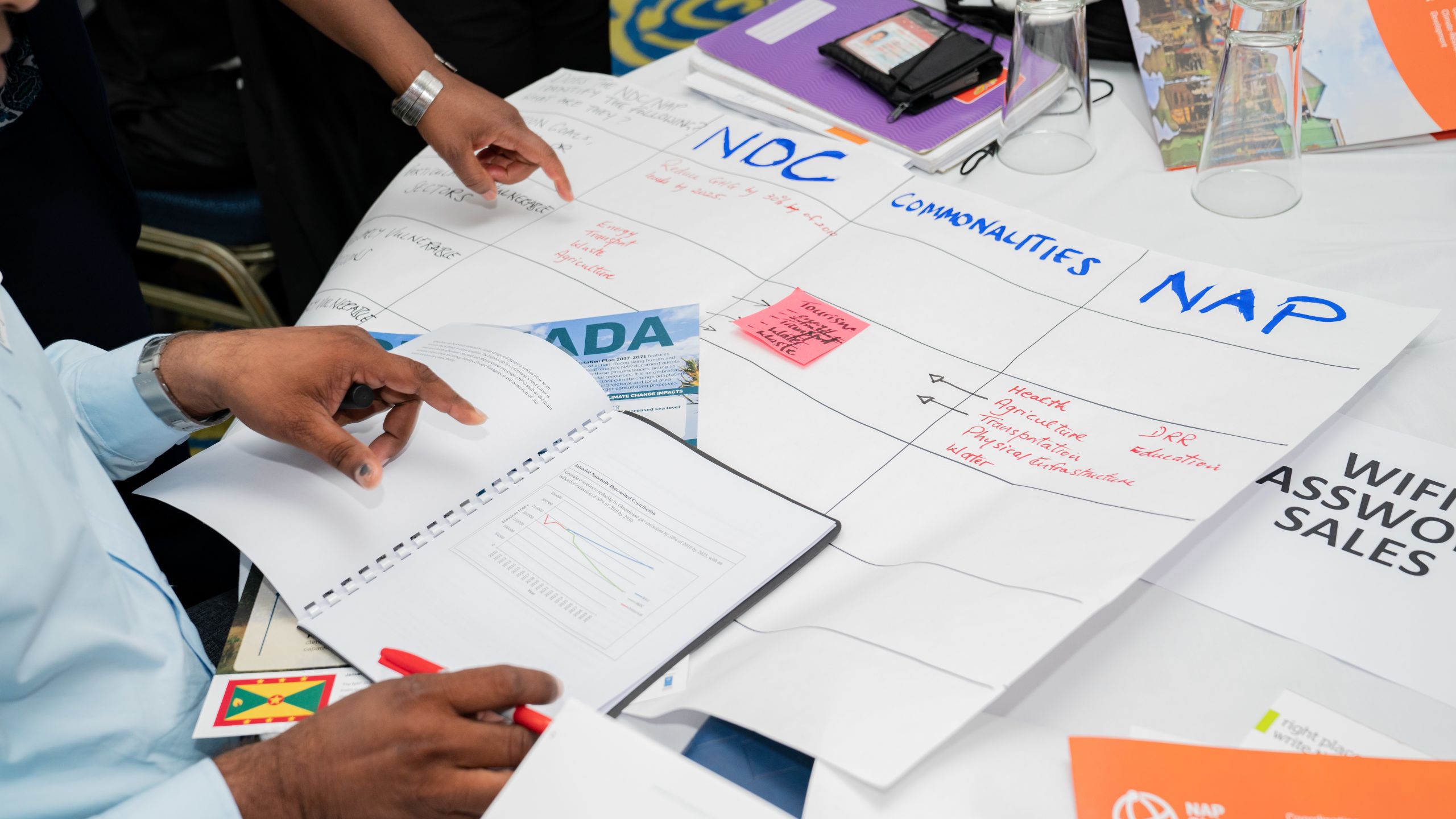 LEA EN ESPAÑOL / LIRE EN FRANÇAIS
As countries advance their National Adaptation Plan (NAP) processes, they are increasingly concerned with issues of effectiveness in both the NAP process and its outcomes, in terms of adaptation investments on the ground. The NAP Global Network's South–South peer learning events provide a forum for exploring different aspects of the NAP process, focusing on key technical issues that will improve effectiveness. These events have used a variety of methods to support NAP actors from different countries in building their knowledge and learning from one another. Among these, self-assessment is emerging as a key approach for consolidating new ideas and identifying ways to incorporate them in NAP processes after the event.
What is self-assessment for NAP processes?
Self-assessment is a tool developed by the NAP Global Network to facilitate learning on different aspects of the NAP process during our peer learning events. Through a series of decision trees, countries reflect on progress to date in terms of addressing different issues and approaches in their NAP processes. Based on this, they then identify concrete actions they can take to improve the effectiveness in their NAP processes going forward.
Generally speaking, the self-assessment process is undertaken by a small team of actors from a particular country, allowing for dialogue, debate and consensus building. The tool is designed to be used in a workshop setting, and facilitation of the process is key to its success. Once country teams have completed the process, they then share their results with teams from other countries, allowing an additional opportunity to reflect and refine their analysis in discussion with their peers.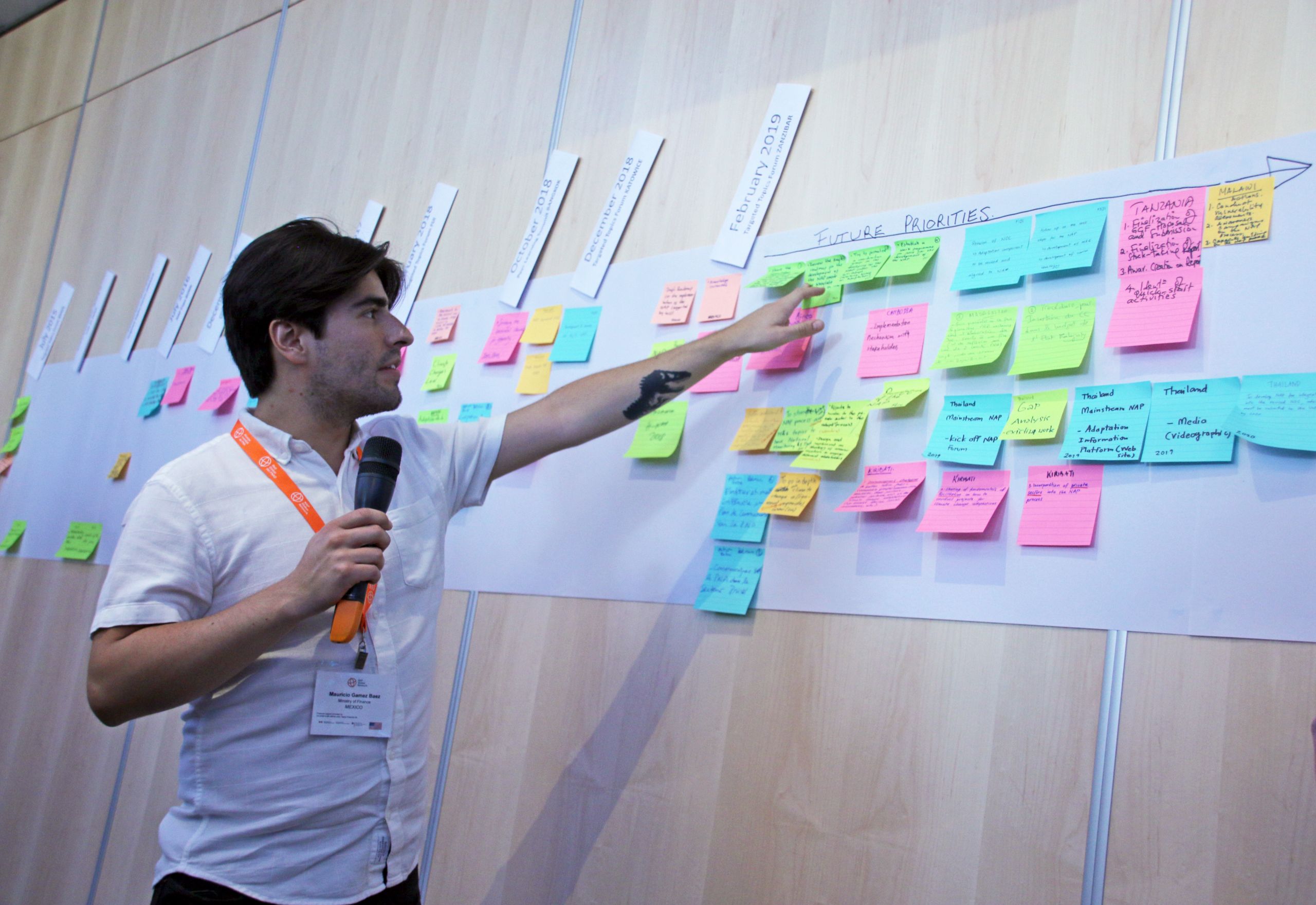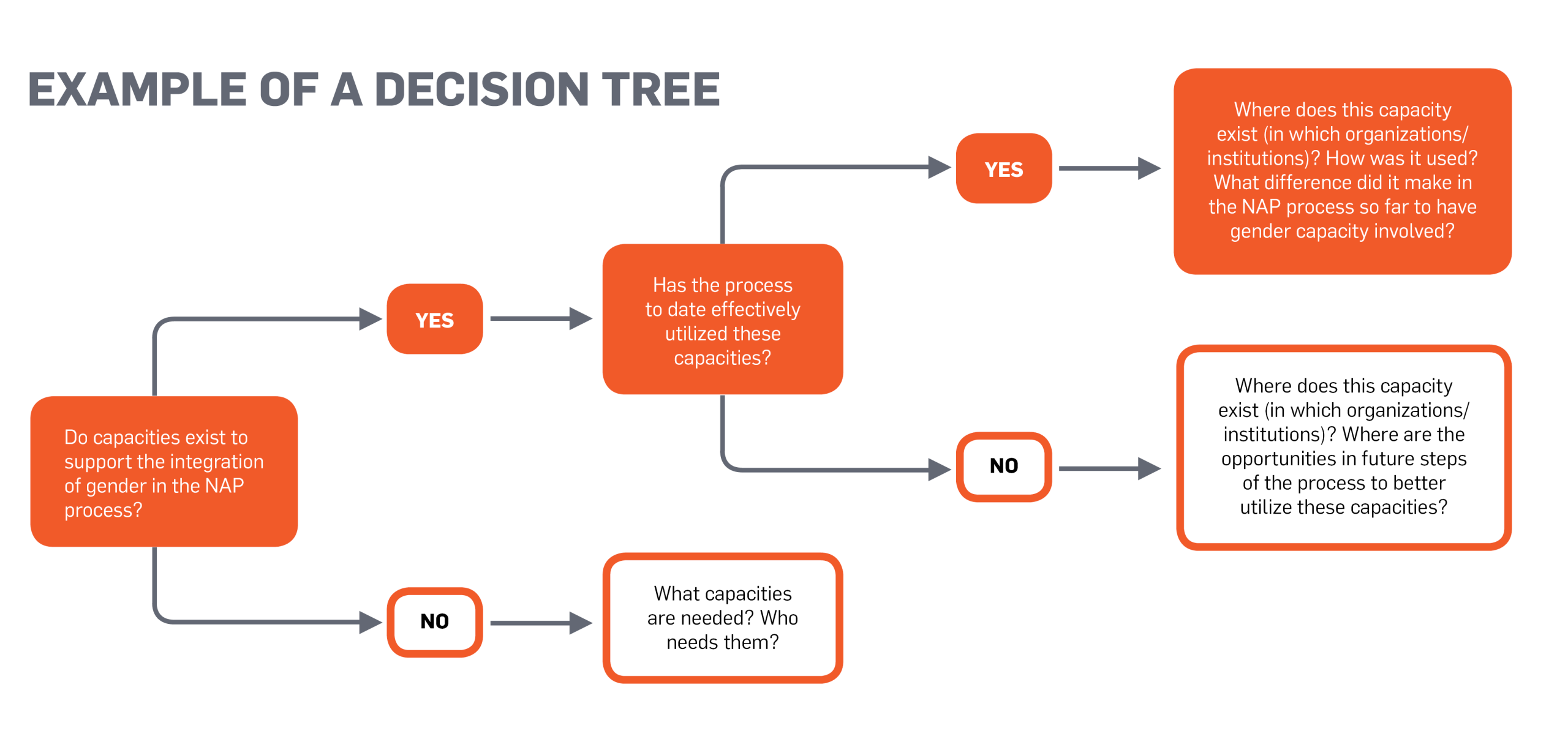 Why has the NAP Global Network adopted the self-assessment approach in its South–South peer learning events?
The NAP process is country-driven, with each country taking a specific approach to the process that aligns with their governance context and climate policy landscape. What this means is that there is no "one-size-fits-all" approach for addressing issues of effectiveness in NAP processes. Given that our peer learning events involve a mix of countries and institutions that are at different points in their NAP processes, the self-assessment allows them to consider effectiveness issues and identify entry points, regardless of their approach and where they are in the process.
The flexibility of the self-assessment process is a significant benefit—it can be adapted to specific issues and contexts. The tool itself can be easily tailored to the particular event and group of participants. But perhaps the biggest value-add of the self-assessment process is that it facilitates the identification of concrete next steps that NAP actors can take back to their countries and act on. These next steps provide a basis for dialogue across countries, even if they are at different stages or taking different approaches to their NAP processes. From a Network point of view, the self-assessments also allow us to better track the impact of the learning events, because we have specific actions that we can follow up on at a later date.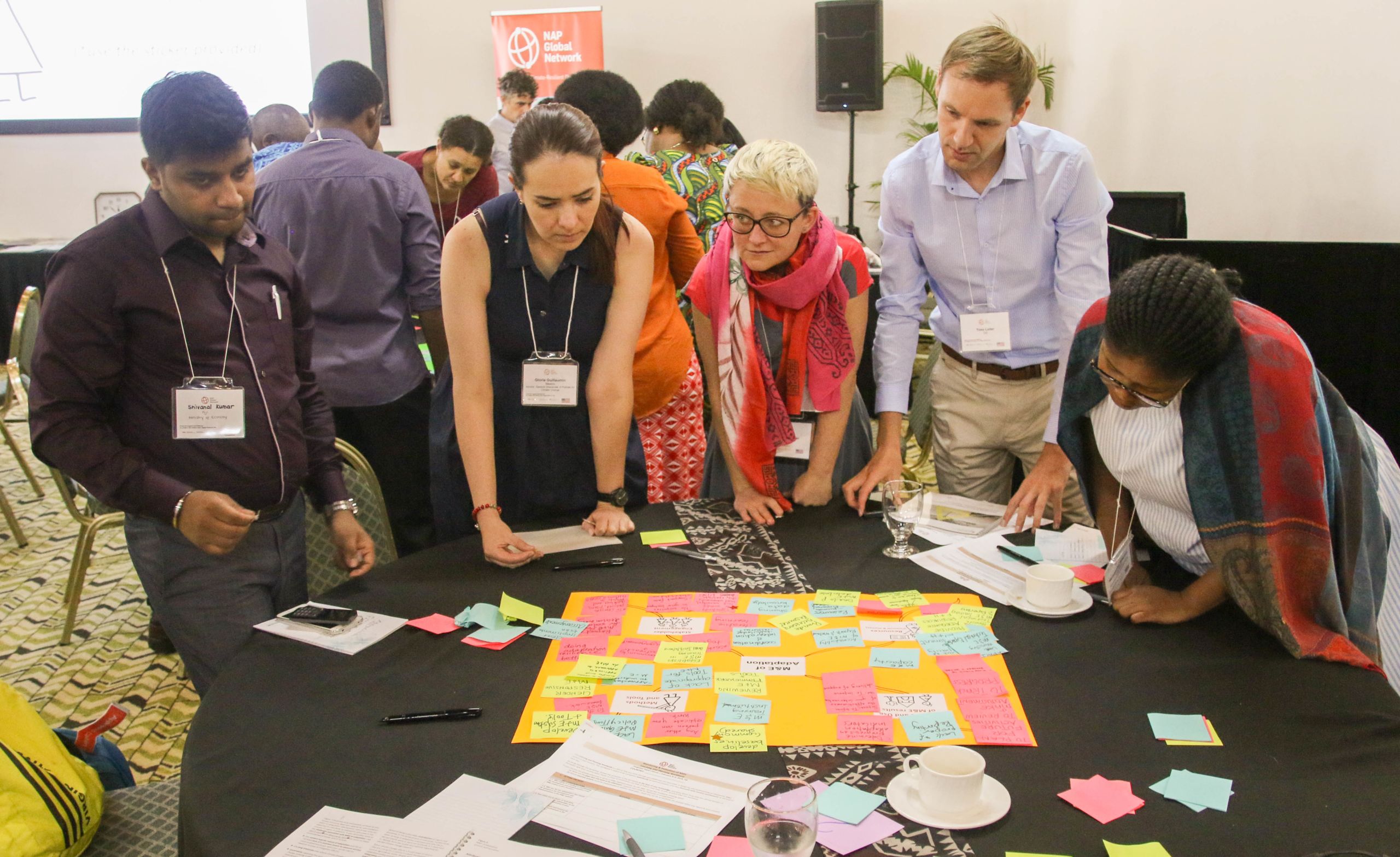 How have we used self-assessment processes?
We have used self-assessment processes to explore a number of different issues during our learning events.
We first used this approach during Gender Day at our Targeted Topics Forum in Fiji, where countries reflected on progress in integrating gender considerations in their NAP processes. This structured reflection process explored how existing capacities and analysis on gender could be applied in the NAP process, as well as the opportunities to improve gender balance in institutional arrangements and stakeholder engagement mechanisms for the NAP process.
In Grenada and Peru, the self-assessment approach helped country teams to map out how policy processes related to their NAP and Nationally Determined Contributions (NDCs) are interlinked. This allowed them to explore and identify potential entry points and exploit synergies to strengthen alignment and coherence between the respective processes.
In Jamaica, we used the self-assessment process at the level of different government ministries, with gender focal points and climate change focal points working together in applying the tool to identify opportunities to collaborate on integrating gender in adaptation planning and action.
At our recent Peer Learning Summit in the Netherlands, the tool was used by participants to identify opportunities and actions for engaging the private sector in the NAP process. This included efforts to develop a preliminary map of active private sector actors in the country—both financiers and enterprises—alongside actions to be taken to establish and strengthen key enabling factors for engaging these actors, including information sharing, institutional arrangements, financing and capacity building.
What are the results of self-assessment for NAP processes?
Having completed the self-assessment process, countries leave peer learning events with ideas for concrete actions they can take to increase the effectiveness of their NAP process. We have found that this often leads to requests for technical support from the Network to take the steps they have identified.
Following the Targeted Topics Forum in Fiji, for example, we received a number of requests to our Country Support Hub for activities related to gender. This included requests from Madagascar and Benin to undertake targeted gender analyses to inform their NAP processes.  It also included a request to support the workshop in Jamaica mentioned above. This workshop in turn has led to sector actors working on climate change taking concrete steps to integrate gender. 
Exploring how the respective processes for the NAP and NDC are interlinked and how existing linkages can be strengthened motivated countries to aspire to more strategic alignment between the NAP process and the NDC. Country representatives identified concrete actions they could take to improve coordination between the NAP process and the NDC going forward. In particular, country teams are planning to draw content from their NAP process to inform the development of their future NDCs.  
Following the Peer Learning Summit in the Netherlands, a number of government representatives identified the need to develop a private sector engagement strategy to support their NAP process. For the private sector actors in attendance, participation in the exercise underscored the important role they have to play in adaptation.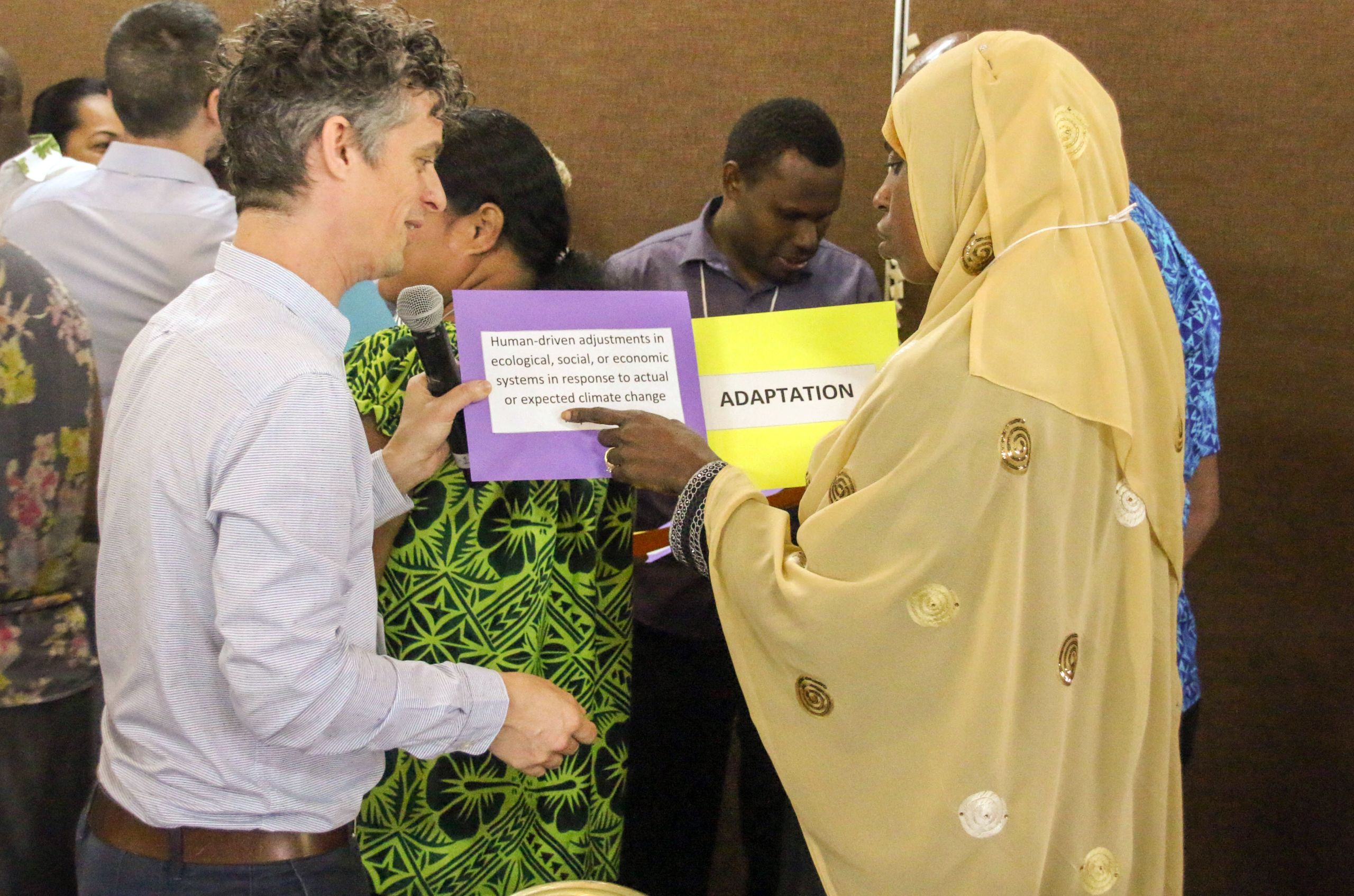 Facilitating peer learning among participants working in varied contexts and who may be at very different points in their NAP processes requires creative approaches that allow countries to move forward regardless of their starting point. Self-assessment processes provide a basis for reflection on challenges and opportunities related to NAP processes and enable identification of concrete, feasible steps that can be taken to increase effectiveness going forward. Sharing these next steps across countries serves to catalyze new ideas and increase ambition. Overall, the self-assessment approach helps to ensure that the knowledge generated through these learning events is applied, for the consolidation of good practices in NAP processes and, ultimately, more effective adaptation action.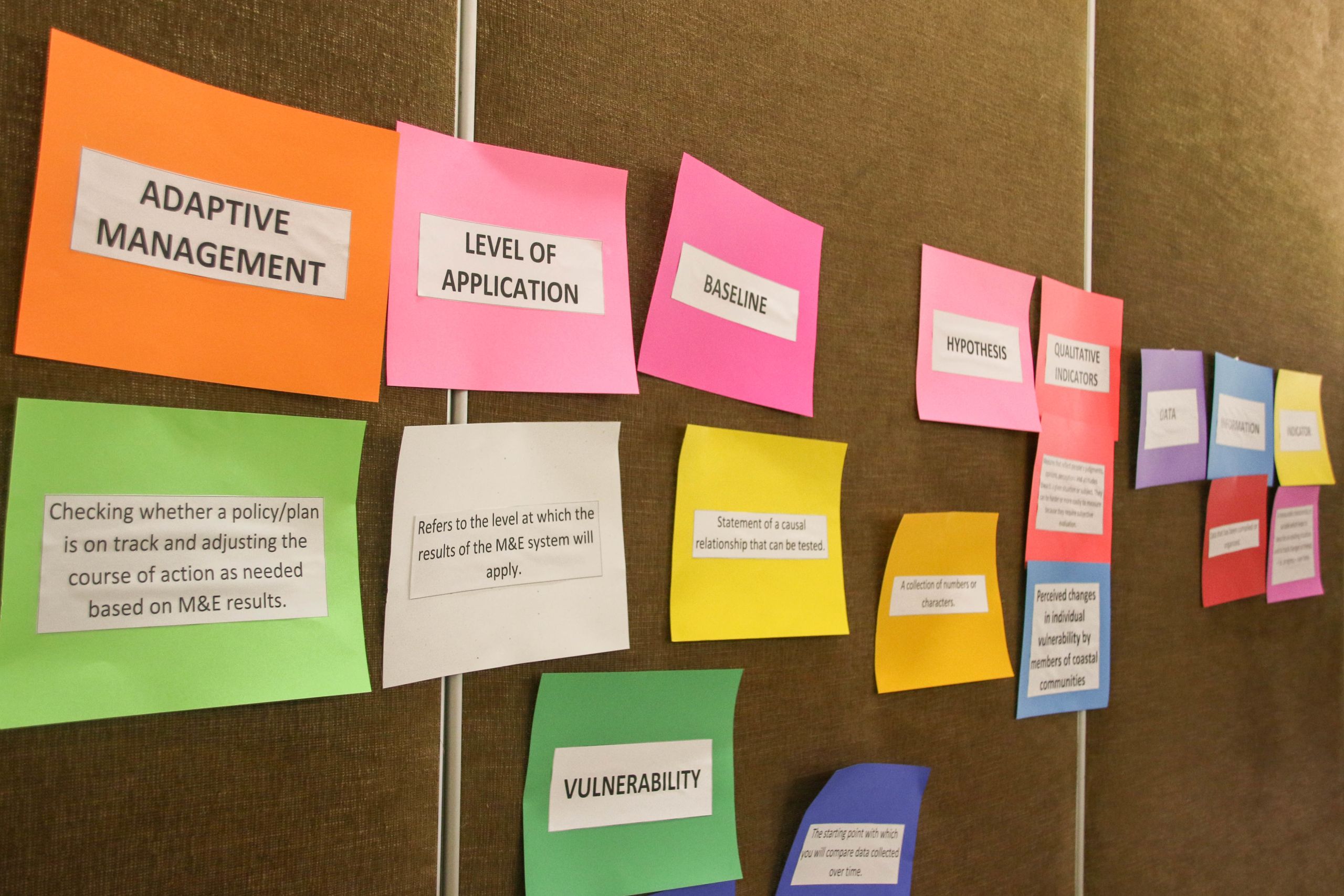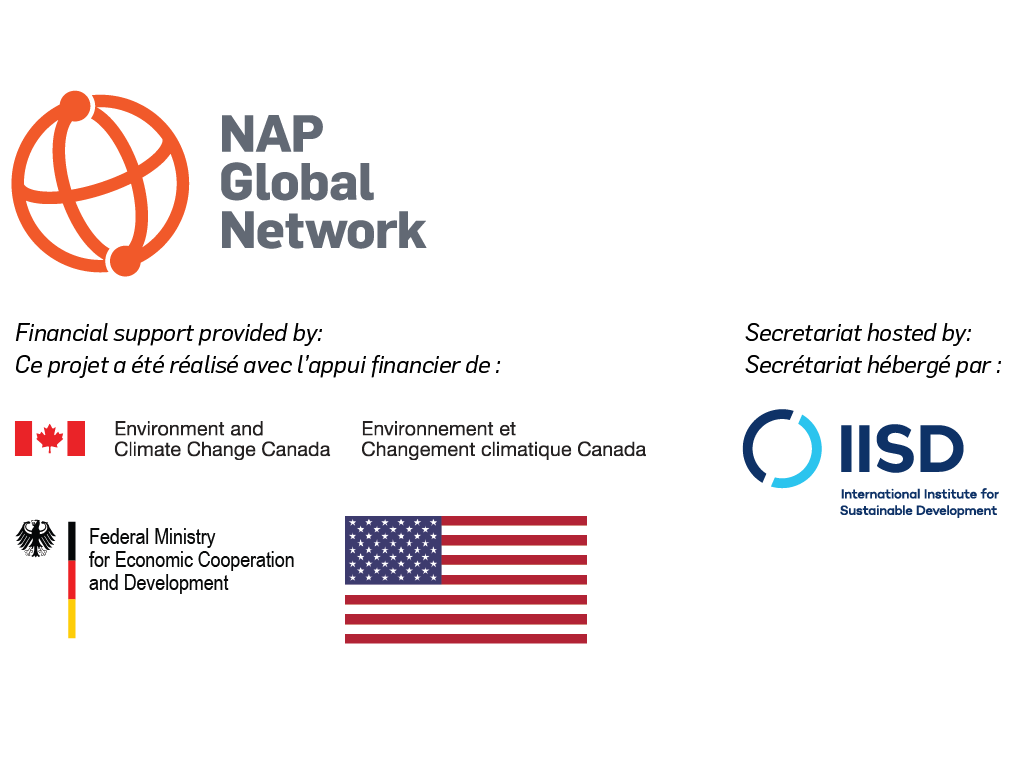 Any opinions stated in this blog post are those of the author(s) and do not necessarily reflect the policies or opinions of the NAP Global Network, its funders, or Network participants.