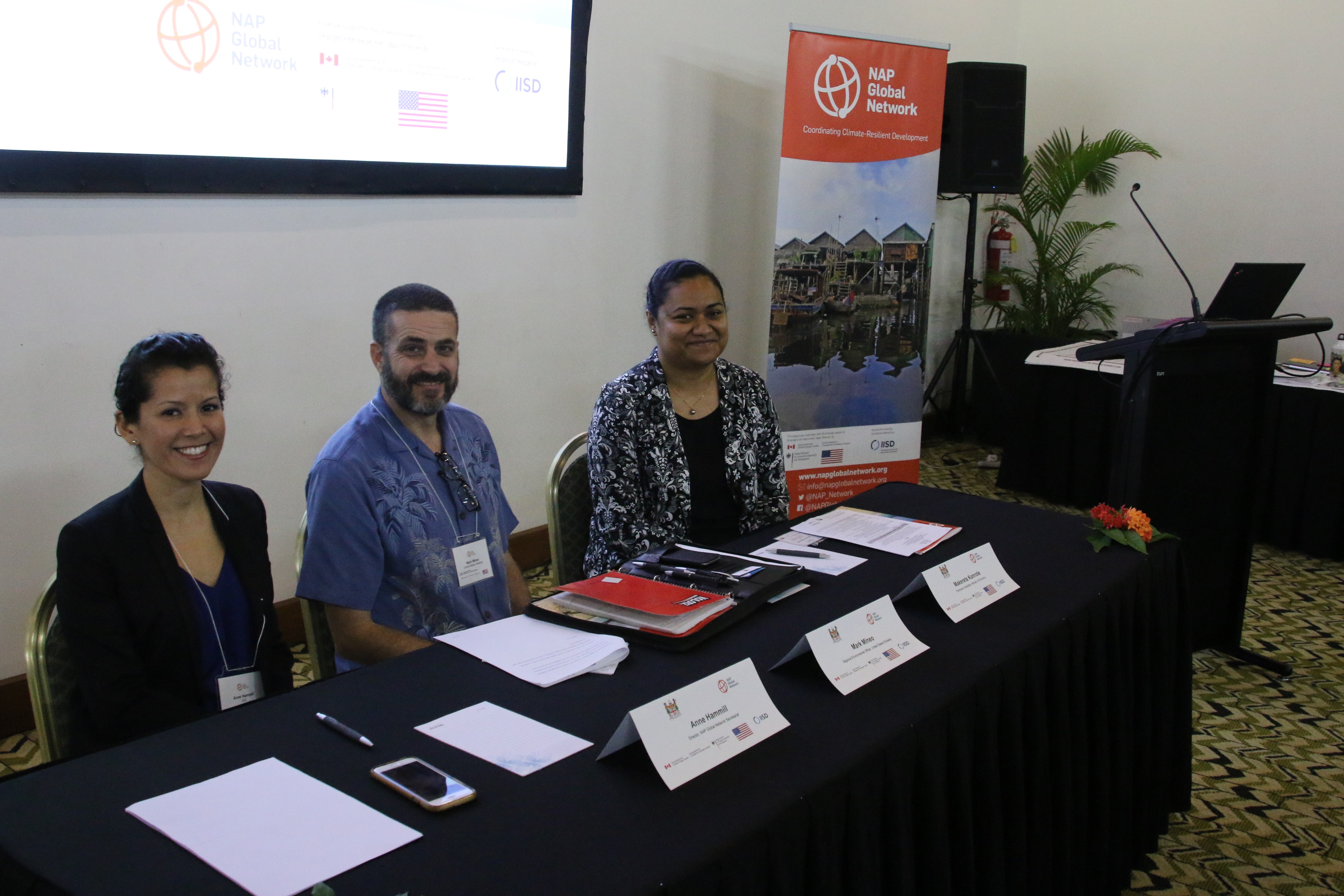 NADI—Specialists from more than 20 countries meet in Fiji this week to share lessons for preparing for climate change impacts.
The international forum, co-hosted by the Government of the Republic of Fiji and the National Adaptation Plan (NAP) Global Network, will bring together representatives from countries that are developing and implementing plans to adapt to climate change.
Financial support for this week's forum is provided by the Government of Canada as part of its commitment to ensuring that developing countries are better prepared for—and can respond to—the impacts of climate change.
"The Fijian Government is more than ever committed to leading the fight against climate change," said Ms. Makereta Konrote, Permanent Secretary for the Ministry of Economy. "We formally began our National Adaptation Plan process last year, drawing on the vision of the Fijian Presidency of COP23, our National Development Plan, National Climate Change Policy and the Green Growth Framework. We see the National Adaptation Plan process as a key component of national efforts to mainstream climate change adaptation effectively throughout planning and development processes. We welcome the opportunity this forum offers to build strong partnerships with international partners in meeting our climate change adaptation goals."
Fiji is highly vulnerable to climate change impacts. Since 1993, the country has recorded an average sea level increase of 6 millimeters each year, which is above the global average.
Fiji is also vulnerable to the extreme weather that climate change is anticipated to make more frequent and more intense. In 2016, Cyclone Winston was Fiji's worst recorded natural disaster, taking 44 lives and causing an estimated USD 1.4 billion in damages.
Fiji was the President of the 23rd Conference of the Parties (COP 23) to the United Nations Framework Convention on Climate Change (UNFCCC) held in 2017, which focused on developing the rulebook for the Paris Agreement commitments to hold the increase in the global temperature to well below 2 °C above pre-industrial levels.
The NAP process is an opportunity for countries to plan for sustainable development in the face of climate change. Each country's NAP is driven by its unique adaptation needs.
"The national adaptation plan process is a vital opportunity for countries to achieve their ambitions to build their resilience to climate change," said Anne Hammill, Director of the NAP Global Network Secretariat at the International Institute for Sustainable Development. "Though each country's adaptation plan will be unique, we are seeing many lessons that can be shared between countries as they tackle this global challenge."
The forum in Fiji, as part of the series of Targeted Topics Forums convened by the NAP Global Network, brings together policy-makers and adaptation practitioners for focused, technical discussions on the challenges and best practices related to the NAP process.
Unavoidable carbon emissions created by this event are being offset through the UNFCCC's Climate Neutral Now initiative.
Media Contact:
Christian Ledwell
Program Manager, NAP Global Network
International Institute for Sustainable Development
Email: cledwell@iisd.ca
---
About the NAP Global Network
The NAP Global Network was created in 2014 to enhance support for national adaptation planning through sustained peer learning and exchange, enhancing bilateral support, and promoting national-level action on NAP development and implementation. The Network's members include participants from more than 60 countries involved in developing and implementing national adaptation plans, as well as 11 bilateral donors. Initial funding for the Network is provided by the United States and Germany, and this Targeted Topics Forum is supported by Environment and Climate Change Canada. The Secretariat is hosted by the International Institute for Sustainable Development (IISD).