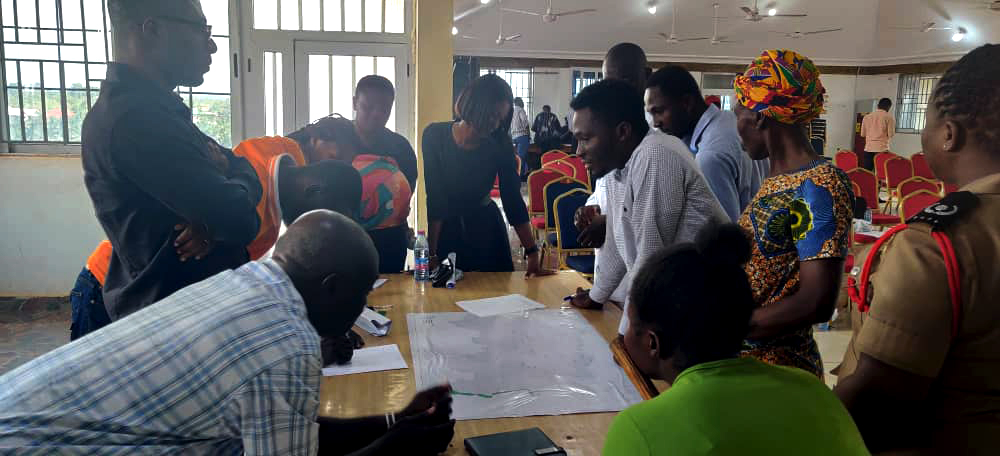 The Government of Ghana has started a series of district-specific climate change vulnerability assessments across the country as part of its National Adaptation Plan (NAP) process. The goal of the initiative, supported by the NAP Global Network via its Country Support Hub, is to better understand the impacts of the changing climate at the local level in order to build adaptative capacity and resilience in the context of the forthcoming NAP document.
Six district-level climate vulnerability assessments will be guided by the country's NAP Framework. According to Ghana's Adaptation Communication, local communities nationwide are already affected by the impacts of climate change, such as increasing rainfall variability, heat waves, floods, and droughts. In addition, there is growing evidence that the social–cultural lifestyles of those communities are also being impacted. For instance, livelihoods in coastal regions are being disrupted as many settlements face the threat of frequent and more intense storm surges, erosion, and inundation, all of which have compelled the removal and resettlement of whole communities.
To kick off the series of vulnerability assessments, a stakeholder and data-gathering workshop took place in Koforidua, Eastern Ghana, on August 29. Speaking to the Ghana News Agency, Bob Manteaw,  lead consultant for the district-specific climate change vulnerability assessments, underscored that the initiative is timely and critical.
"Climate change impacts are place- and context-specific, and it is important that the unique attributes of places are carefully studied and understood to inform the development of appropriate adaptation responses," said Manteaw, the founder and principal of Foresight Planners and Research Africa.
The researcher explained that, in addition to understanding climate impacts in local communities, the district-level assessments could encourage broader community participation in climate action at the local level. "Focusing on individual districts is a way to dispel any assumption that climate change impacts are homogeneous and that adaptation strategies can be one-size-fits-all. That is not true, and any such assumptions could deepen vulnerabilities," noted Manteaw.
Senior Research Fellow and Lecturer in Climate Adaptation Governance and Sustainability Transitions at the Center for Climate Change and Sustainability Studies at the University of Ghana, Bob Manteaw also pointed out the need for social learning and participatory planning approaches that allow diverse stakeholders to share knowledge and co-produce new knowledge to build adaptive capacity and resilience.
"Ghana, like many other African countries, is experiencing climate change impacts in many ways and across sectors. Such impacts make us all vulnerable, and it is important that we are deliberate in our exploration of such impacts to understand our vulnerabilities and to take proactive actions," remarked Manteaw.
During the same workshop in Koforidua, Isaac Appaw-Gyasi, Municipal Chief Executive Officer of New Juaben South Municipal Assembly, noted the relevance of a district-level vulnerability assessment. "The Koforidua township was fast-urbanizing, and the implications for climate change impacts had already become visible in many areas. Such efforts to explore our vulnerabilities and to take proactive actions are welcome and will be fully supported by the municipality."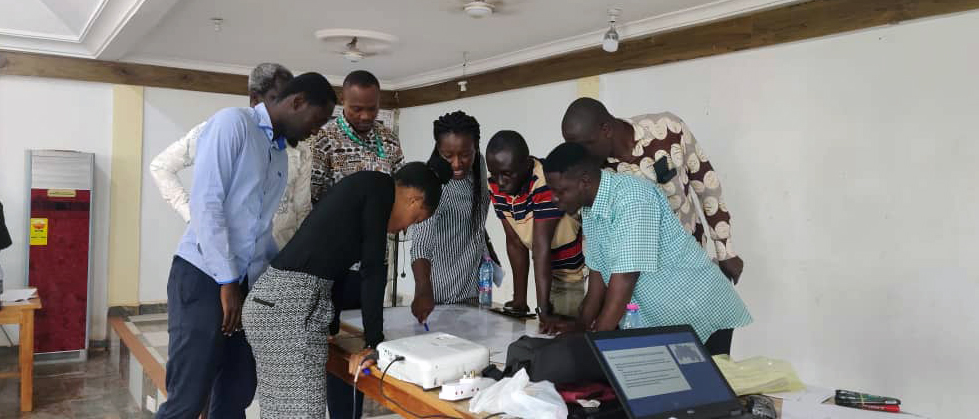 Related content