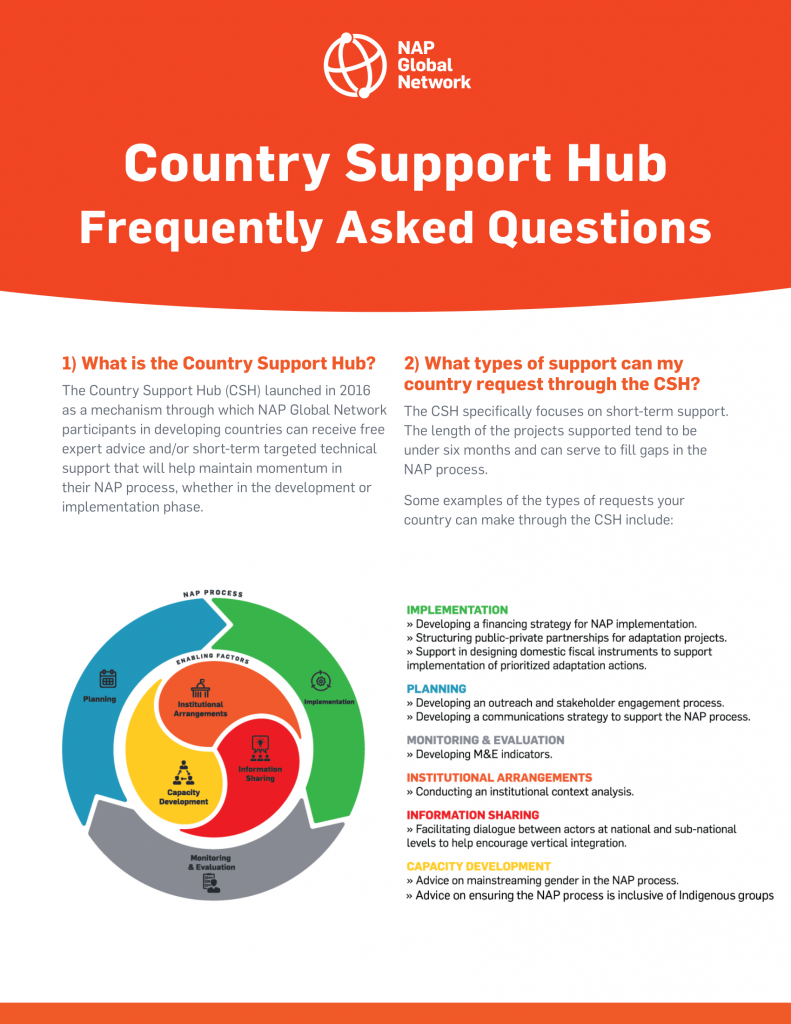 The NAP Global Network's activities are demand-driven and we strive to respond flexibly to support participants in addressing emerging NAP process-related challenges and opportunities.
Through our Country Support Hub, Network participants in developing countries can request free expert advice and/or short-term, targeted in-country technical support on specific issues that will help them to maintain momentum in their NAP process or its implementation.
This publication provides answers to Frequently Asked Questions about the Country Support Hub, including outlining what type of support the Network can offer, who can make a request, how many requests a country can make, and more.
Publisher: International Institute for Sustainable Development (IISD)