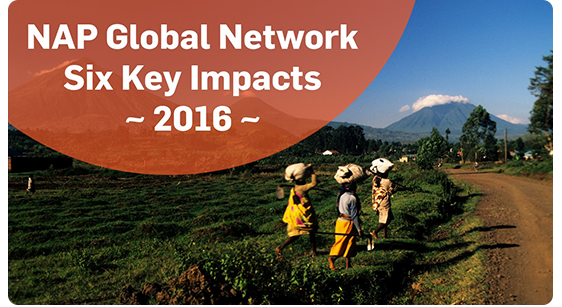 2016 was a landmark year for climate change adaptation. Building on adaptation's prominent role in the Paris Agreement, 2016 saw unprecedented international political momentum to tackle climate change impacts in vulnerable countries.

The National Adaptation Plan (NAP) Global Network had an exciting year working to do our part to help move the dial forward on climate change adaptation efforts. Here were six ways that we helped make a difference.
1. Targeted, timely support for Morocco to develop their NAP Roadmap
Morocco has developed a roadmap for its NAP process with technical assistance from the NAP Global Network. The roadmap will guide future progress in Morocco's NAP process and, through incorporating the inputs of a broad range of stakeholders, should help to ensure buy-in and broad-based cooperation in the process.
This support was in response to one of the first requests received through our Country Support Hub launched in 2016, which provides free expert advice and technical assistance for national adaptation planning and implementation.
2. Helping Albania transition to implementation of their NAP
We supported the Albanian government to host a NAP Assembly that launched their draft NAP document, and kicked off discussions of how different actors involved will work together to put it into action.  
Implementing a NAP effectively requires support from different sectors, levels of government and development partners. NAP Assemblies are one way that the NAP Global Network helps countries convene stakeholders to build awareness and support for the NAP process, and coordinate the efforts of different actors involved.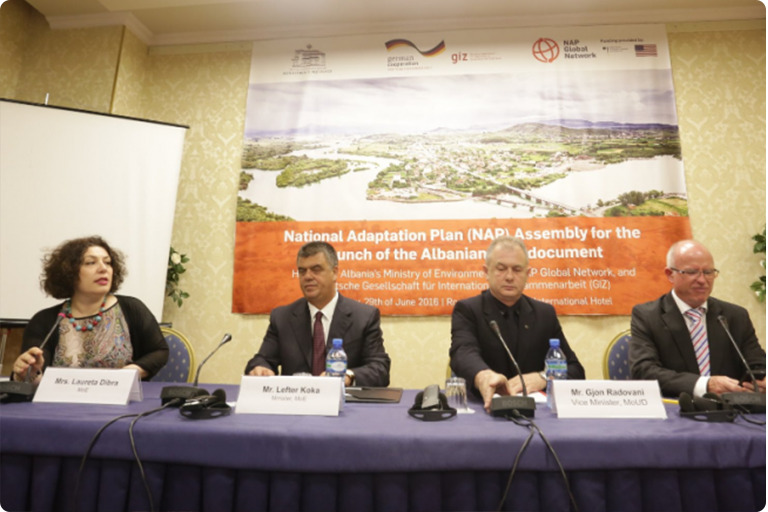 3. Tripling the number of donors coordinating NAP support through the Network
At COP 22, we were thrilled to announce five new donor partners joining the Network—Canada, Austria, France, Australia and the European Commission. By broadening our partnership through new donors, we can do more to ensure that support for developing countries is fostering climate resilience and is well aligned with their priorities. Donor coordination—specifically, helping donors avoid duplication in their support for the NAP process—is one of the NAP Global Network's main reasons for being.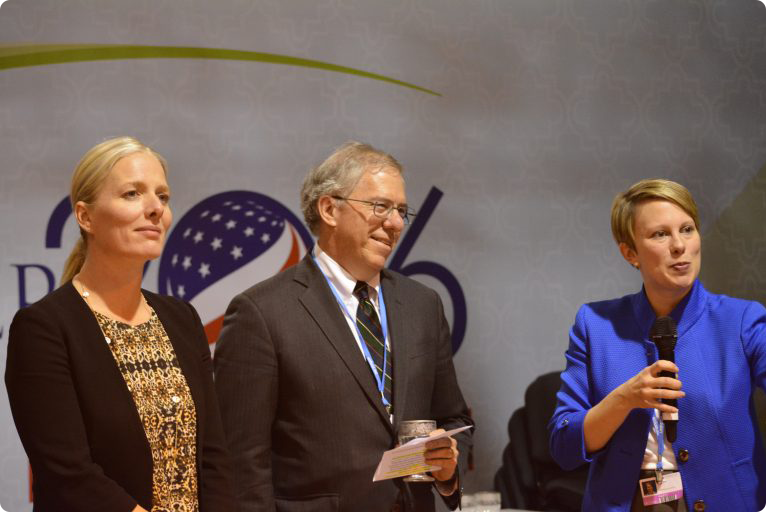 4. Inspiring new approaches to the NAP process through peer exchanges
At a recent NAP Assembly we co-hosted in Peru, we sponsored adaptation planners from Colombia, Cambodia and Grenada to attend and present on their experiences with the NAP process and to learn about Peru's experiences. This exchange was very well received and generated significant interest for further opportunities of peer learning and exchange.
Juan Pablo Vallejo, a representative from Colombia's National Department of Planning who took part in the peer exchange, said, "Seeing different international approaches to the NAP process through this peer exchange was very beneficial. As we think about our approach to the NAP implementation in Colombia, it was exciting to see new ideas for designing monitoring and evaluation systems, financing NAP activities and ensuring effective institutional arrangements. I hope to continue to exchange ideas with NAP GN members following this workshop."
These exchanges took place as a part of our South-South Peer Exchange Program, which we launched in 2016 to help inspire cross-pollination of ideas for effective NAP processes. The NAP process is country-driven, and every NAP needs to respond to a country's unique adaptation needs. But important lessons are emerging about the process that can be shared between countries through peer exchange opportunities.

5. Promoting private sector and civil society participation in the NAP process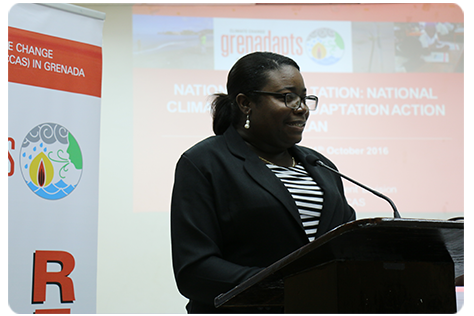 Martina Duncan, Grenada's Climate Change Focal Point, says that as a result of her participation in a Targeted Topics Forum on financing NAP implementation, Grenada has taken steps to involve the private sector and civil society in their NAP process.
She explained, "I realized that we didn't have strong community-based organization, civil society or private sector engagement in our adaptation processes at the decision-making level or at the National Climate Change Committee level. So we actually addressed that, and we do now have both private sector and civil society represented on our National Climate Change Committee as well as our project steering committees for the projects."
Duncan and her colleagues took action to expand Grenada's NAP to reflect private sector perspectives, including the electricity company and local hotels, as well as civil society groups like the Carriacou Farmers Association.
6. Showing thought leadership and responding to demand for guidance on vertical integration in the NAP process
We've consistently heard from our participants that vertical integration—that is, how to link national adaptation efforts with subnational efforts—is an important issue related to the NAP process that many adaptation planners are currently grappling with.
In response to this demand, we developed guidance featuring some best practices in a new publication on Vertical Integration in NAP Processes. We launched the guidance at COP 22, and made vertical integration a central topic at our Targeted Topics Forum in Cambodia.
Vertical Integration in NAP Processes / Overview diagram on vertical integration in the NAP process (click to zoom).
***
As we head into 2017 and continue expanding the Network's membership, we look forward to ramping up our work with the adaptation planners and donor agency staff to continue providing support where it is needed. We also look forward to sharing more success stories from countries that are navigating the NAP process and implementing actions to build their resilience to climate change.
---
Any opinions stated in this blog post are those of the author and do not necessarily reflect the policies or opinions of the NAP Global Network, its funders, or Network participants.
Interested in joining the Network as a participant? Find out more.