On the margins of COP21, on December 3rd the NAP Global Network and OECD Task Team on Climate Change and Development held an interactive event on integrating adaptation into development planning across sectors and levels.
Axel Olearius (GIZ) introduced the session on behalf of Gottfried von Gemmingen (BMZ) representing the OECD Task Team on Climate Change and Development Cooperation. He highlighted the complementarities between the work of the OECD and the NAP Global Network, and the importance of integrating adaptation into development planning as one of two objectives of the National Adaptation Plan (NAP) process.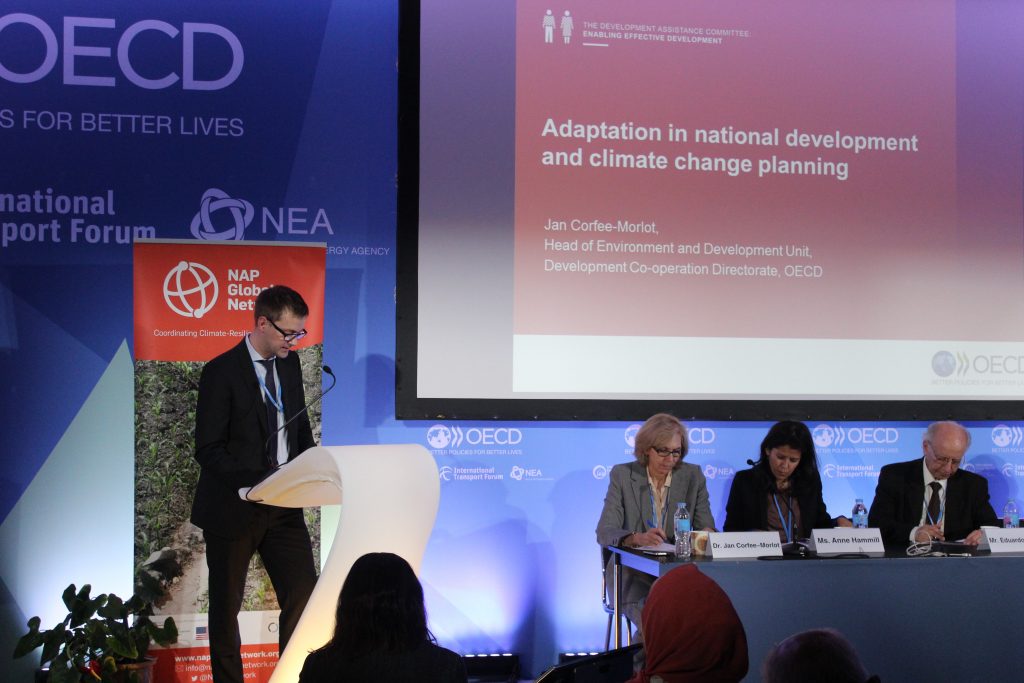 Jan Corfee-Morlot (OECD) shared results of a study on the extent to which adaptation has been integrated into development planning in a subset of developing countries. Anne Hammill (NAP Global Network Secretariat, IISD) explained a spectrum of approaches to initiating integration of adaptation considerations into sector planning that emerged through the Network's first year of activities.
Participants then rotated through small group discussions with representatives from Albania, Colombia, Grenada, and Peru to explore in more depth each country's approach to integration of adaptation. This interaction highlighted that the impetus for sector integration can be found in different ministries and at different levels depending on the country context.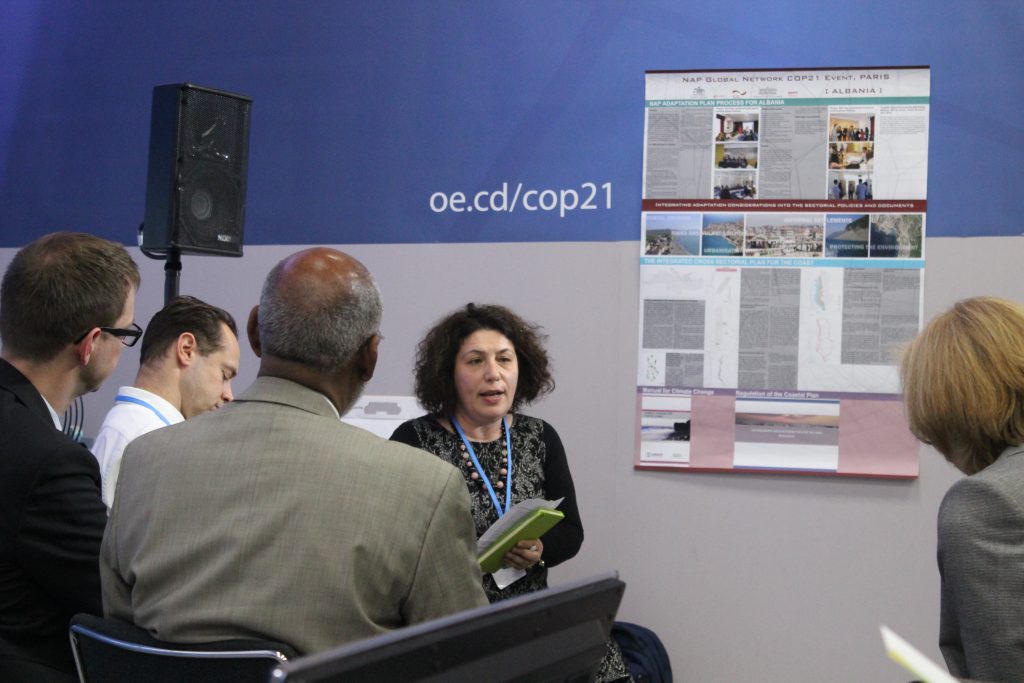 Laureta Dibra (Albania) explained how the NAP process was a catalyst for coordination of different
initiatives to address climate change adaptation. Albania is drafting a NAP document, but this will not be the end of the process: cross-sector coordination through an inter-ministerial working group will continue as sectors take the guidance in the NAP document forward in their own sector planning.
Rodrigo Suarez (Colombia) discussed how effects of La Niña in 2011—which cost the country 2% of its GDP—marked a turning point for the country to garner political support at the national level for development of its NAP in 2012. It also provided impetus for putting in place institutional arrangements and a fund for implementation. The NAP is designed as a toolbox and comprises five lines of strategic action and regional and sectorial adaptation plans.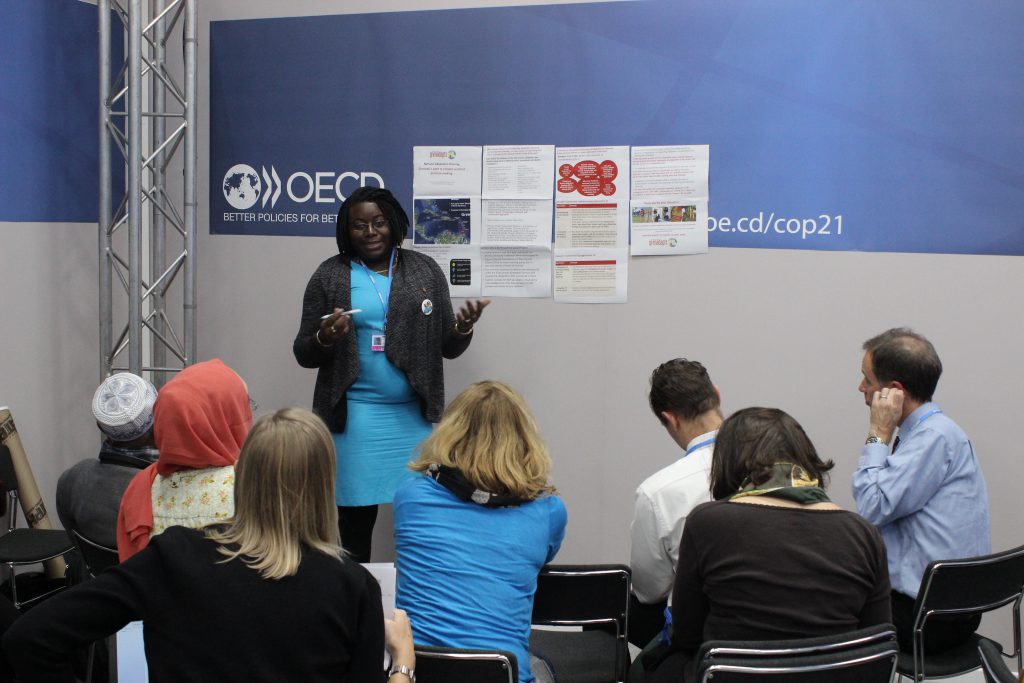 Martina Duncan (Grenada) explained that at the outset, Grenada's NAP process was an opportunity to take stock of, coordinate and identify any gaps in ongoing sectorial efforts to integrate adaptation into strategies and plans. Understanding the link between this process and potential to access international climate funds were key to attaining a mandate from Cabinet for the NAP process and for climate-proofing the country's national development plan.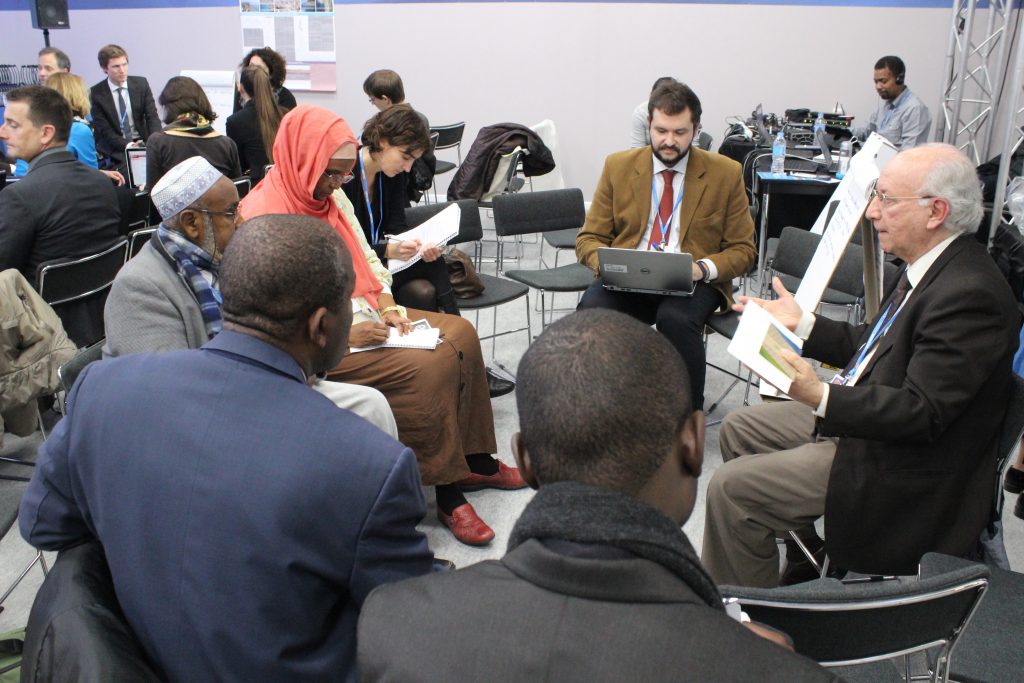 Eduardo Durand (Peru) highlighted the inclusion of cross-sector adaptation planning in Peru's Intended Nationally Determined Contribution (INDC). He noted that different levels of uptake of adaptation by different sectors and levels of government is a challenge in Peru, due to its complex system of governance and relatively low levels of awareness of why adaptation should be considered a national priority. The NAP process is an opportunity to insert climate change adaptation in sectorial pans, as well as at national, sub-national and local levels of development planning. It will also help to ensure that national, regional and local actors, including households, consider adaptation strategies and practical adaptation measures.
Learn more:
 The NAP Global Network is funded by the United States Department of State and Germany's Federal Ministry for Economic Cooperation and Development.
Photos copyright IISD 2015