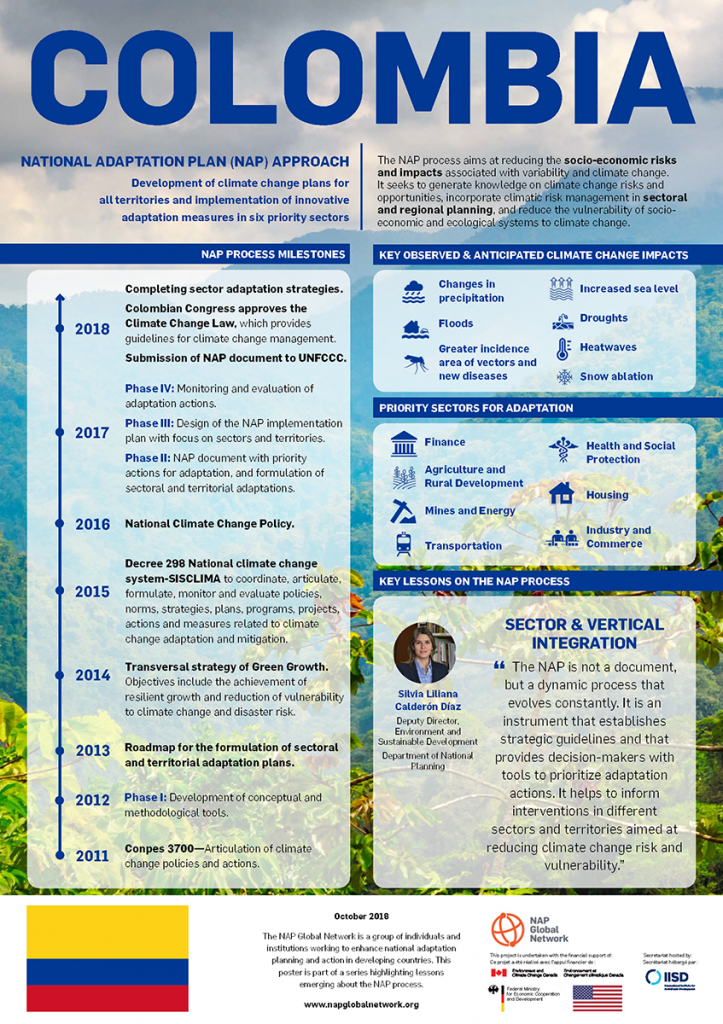 Colombia's National Planning Department (DNP) and Ministry of Environment and Sustainable Development (MADS) is hosting a high-level breakfast meeting today in Bogota with influential Colombian environmental journalists.
Supported by the NAP Global Network, through the U.S. In-Country Support Program for Colombia, the event aims to foster knowledge sharing among journalists from the major Colombian outlets, building a national adaptation network, and to gather inputs for the communications strategy for Colombia's National Adaptation Plan (NAP) process.
The meeting will be an opportunity for reporters and editors to discuss with DNP and MADS representatives how to enhance the coverage of climate change in Colombia, how to prevent the dissemination of incorrect or false information and reporting in plain language that is accessible to all audiences. In addition, they will debate strategies to keep the adaptation stories on the public agenda, as well as the role of the government in supporting climate change coverage and engaging journalists.
According to Carolina Urrutia Vasquez, NAP Global Network consultant on strategic communications for Colombia's NAP process, climate change issues have been covered for decades by the national media due to Colombia's vulnerability to impacts such as flooding, landslides and droughts. However, she highlights that environmental journalists are currently facing a different challenge. She asked: "Which of these tragedies are actually related to climate change and how does one tell stories on the successful experiences of preparing for those events? Additionally, how do journalists learn how to use climate-related data and governmental information to better inform the public as to the risks and measures needed to adapt to climate change?"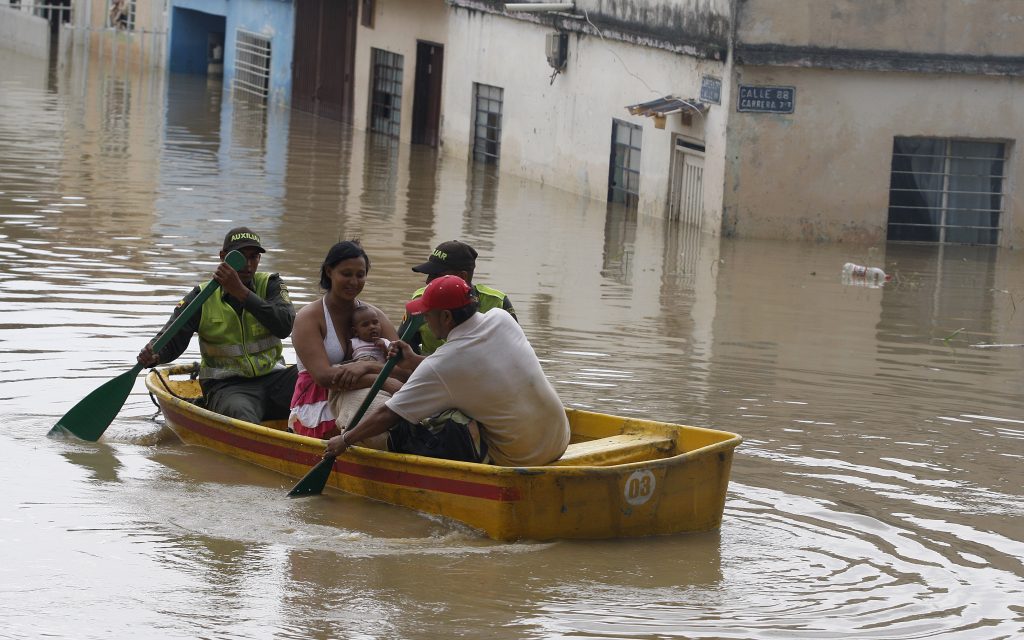 Vaquez also explained that the national adaptation network aims to provide individuals and organizations access to information, events and knowledge products developed by the government and other stakeholders engaged in Colombia's NAP process. "Private sector, public officials, scientists, civil society organizations and journalists are all central actors in their own adaptation processes. Connecting them through social media, traditional media and flows of information should be meant to strengthen their work, and, as a result, Colombia's long-term adaptation practices," highlighted Vasquez.
The meeting is part of a series of four events hosted by DNP and MADS throughout June and July 2019 as part of the process to develop the communications strategy for Colombia's NAP process. In addition to the breakfast meeting with environmental journalists, the Colombian government organized a workshop for communicators and technicians, a breakfast with private sector actors, and a webinar with journalists from sub-national and regional outlets.
In addition to the support for strategic communications, the NAP Global Network is working with the Colombian government to build the capacity of national stakeholders to develop sub-national and sectoral adaptation plans for priority sectors (water and sanitation, housing, industry and health), and to monitor and evaluate the progress and impacts of these plans.
Read more about: