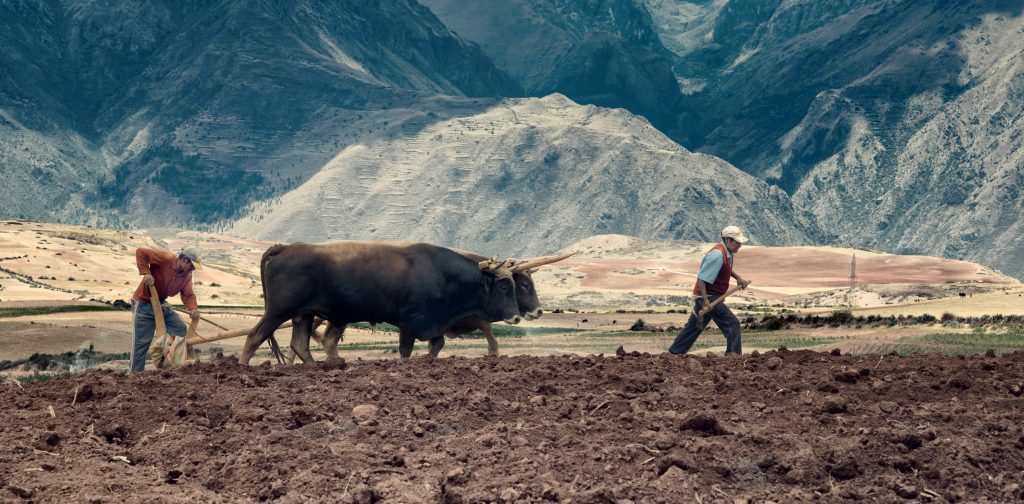 Local communities in Peru are adapting their lifestyles and livelihoods to make them more sustainable in the face of changing and often extreme weather conditions.
In the Tuntanain Communal Reserve in the Peruvian Amazon, Chief Jessica Tsamajain Lirio is helping her community by promoting sustainable practices in various sectors, with a focus on ecosystem-based adaptation and applying Indigenous (ancestral) knowledge.
Locally led adaptation processes such as the ones Jessica participates in are crucial to attaining the objectives of Peru's National Adaptation Plan (NAP). Furthermore, strong communications between these communities and Peru's Ministry of Environment (MINAM)—the government department leading the NAP process—are required to raise awareness of the impacts of climate change and ensure that local adaptation actors have the knowledge and tools they need to carry out effective adaptation initiatives. This also supports the implementation of its Nationally Determined Contributions or NDCs, which Peru has called "Nuestro Desafío Climático" (Our Climate Challenge, in English).
Strategic communications in the NAP process will also lead to a stronger integration of local and Indigenous knowledge in this government adaptation process, allowing policy-makers to learn from stories that are passed down from generation to generation, as well as current on-the-ground experiences with climate change. Not only are Indigenous Peoples among the most vulnerable groups to climate change, but research also shows that they are often the most effective at managing and protecting forests. If countries are going to protect their ecosystems, working with Indigenous and local communities is critical.
Peru's commitment to integrating Indigenous knowledge is demonstrated through the first-of-its-kind Indigenous Knowledge Platform (Plataforma de los Pueblos indígenas para enfrentar el Cambio Climático [PPICC]), launched in 2019 with the support of the NAP Global Network. This Platform provides the space to manage, articulate, and disseminate proposals for adaptation and mitigation measures that benefit Indigenous Peoples in the face of climate change, while valuing their ancestral knowledge and traditional practices. This allows adaptation actors from the Ministry of Environment and the Ministry of Culture of Peru to work directly with representatives of each of the seven national representative organizations of the Indigenous or native peoples of Peru.
In the first article of this series, the Director of Adaptation to Climate Change from Peru's MINAM, Cristina Rodríguez, explains how public engagement in Peru's NAP process was achieved and how it is helping them create enabling conditions to implement measures of the NAP.
Cristina also discussed a recent social media campaign about the NAP process that was carried out with the support of the NAP Global Network and reached over 2.6 million Peruvians, targeting their behaviours and habits regarding the disruptive effects of climate change. The Tuntanain Communal Reserve appears in one of these videos, raising awareness of how community members are protecting their natural environment from climate change impacts such as droughts, flooding, and landslides.
In the Q&A below, Tuntanain Communal Reserve Chief Jessica Tsamajain Lirio provides further context as to why these public engagements with the NAP process are so important and what she hopes to gain from the government process.
How is climate change affecting your life and the lives of the people around you?
Climate change affects everyone, with varying impacts. In my case, as a professional involved in the management of Natural Protected Areas, it affects the programming and implementation of different activities, mainly caused by extreme weather that is not recurrent in our area of the Amazon. Rainfall has intensified, and there are long droughts that limit access to communities and sectors, causing delays and problems to accomplish our activities.
At the level of my community, we are constantly affected by natural disasters as a result of climate change, which often damages our roads and homes. Climate change also affects local agricultural activities, causing the rise of prices of bread products such as cassava, plantain, cocona, shachapapa, and others.
The flooding of the rivers causes many people to lose the little they have, and they do not have the means to relocate, given the conditions in which they live in the Amazon region.
What are you and your community doing to adapt to these impacts of climate change?
I promote the preservation of spaces that ensure quality ecosystem services for future generations, such as headwaters of watersheds, priority forests or carbon sinks, primary forests, [and] culturally important hills.
We carry out actions and efforts for the implementation of agroforestry plots to avoid soil erosion and loss of nutrients. We promote the non-use of chemicals such as fungicides, herbicides, and other products that affect the organisms and microorganisms of our soil.
Finally, we also promote the sustainable use of water resources, prioritizing the implementation of fish farms and limiting the use of toxic substances such as barbasco and huaca in streams (to only when necessary).
How are these adaptation measures based on Indigenous knowledge?
For a long time, our ancestors transmitted all their wisdom through stories, many of these stories detailed how to care for and preserve our forest, which the communities have preserved and looked after to this day. However, economic and personal interests are affecting the well-being of the world, putting at risk the balance between man and nature. Today, it is time to put into practice all of our ancestral knowledge so that our biodiversity, landscapes, and forests are preserved in perpetuity.
How did you learn about the National Adaptation Plan (NAP)? How do you expect the NAP to help you and your community prepare for climate change?
Through an institutional communication from the National Service of Natural Areas Protected by the State (SERNANP), in which they informed us that the National Adaptation Plan had been approved.
It is a very comprehensive planning instrument that has been prepared under the guidance of MINAM, which has taken contributions from local, regional, and national sectors.
In this sense, we hope that it can support us in the search for funding for our initiatives that are associated with the implementation of ecosystem-based adaptation measures and community-based adaptation since Indigenous populations are the most vulnerable to climate change.
---
Participation at the local level in conversations about climate change is a critical part of Peru's NAP process that will help strengthen and accelerate the implementation of adaptation actions on the ground. Including strategic communications in government adaptation planning processes will also help local actors understand the different effects of climate change and how to best respond to them while working toward an overarching goal of national resilience.
As Jessica said: "I hope that all people understand the true importance of climate change and that every action, no matter how small it may seem, will contribute to decreasing its impacts and achieving the proposed adaptation goals."
Learn more about the achievements that Peru has obtained in terms of strategic communication, with the valuable support of the NAP Global Network, such as workshops for journalists and communicators, in addition to the sNAPshot: "Strategic Communications for National Adaptation Planning Processes".