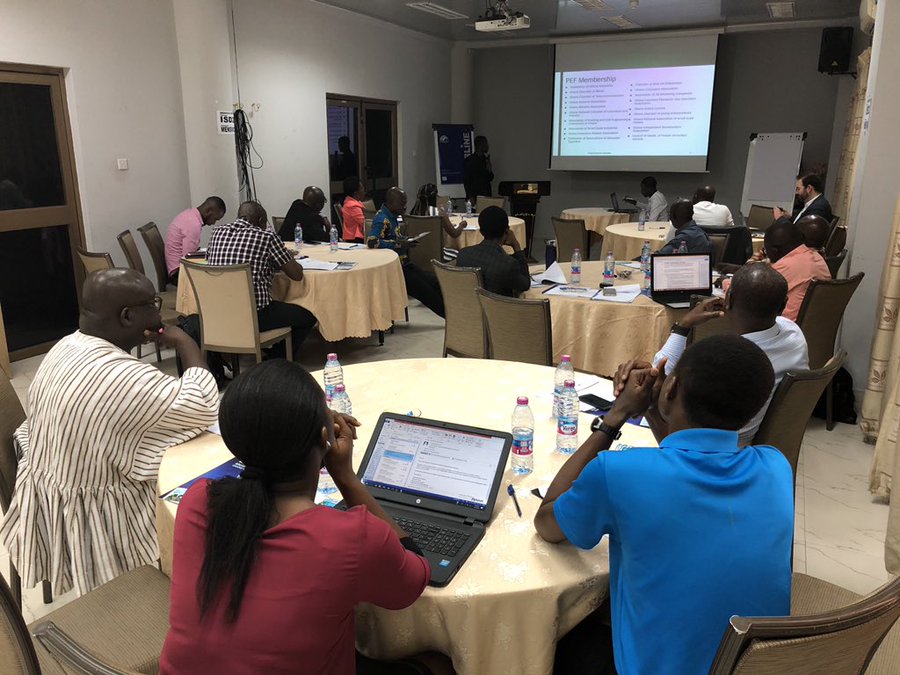 Ghana's Environmental Protection Agency (EPA), part of the Ministry of Environment, Science, Technology and Innovation, hosted two national workshops in Accra this week to validate the drafts of two key National Adaptation Planning (NAP) documents: a private sector engagement strategy and a sectoral adaptation strategy for the infrastructure sector (water, energy and transport).
With a focus on continued NAP preparation and implementation, the strategies were developed with the support of the NAP Global Network's US In-Country Support Program.
On August 27 and 28, private sector stakeholders and government representatives met to assess the draft of the Private Sector Engagement Strategy for Ghana's NAP. The strategy aims to identify key private sector stakeholders that should be involved in NAP implementation; how they can be best engaged; identification of incentives and barriers to engagement; and guidance on strategic alliances, including through public–private partnership.
The draft of the Adaptation Strategy and Action Plan for Ghana's Infrastructure Sector was validated on August 29. The strategy focuses on infrastructure for water, energy and transport, and includes an investment plan for implementation, as well as a portfolio of potential adaptation projects for climate-resilient infrastructure.
The technical support from the NAP Global Network to draft the strategies and host the validation workshops was made possible by financing received from the Government of the United States.
Learn more about our Ghana in-country program.