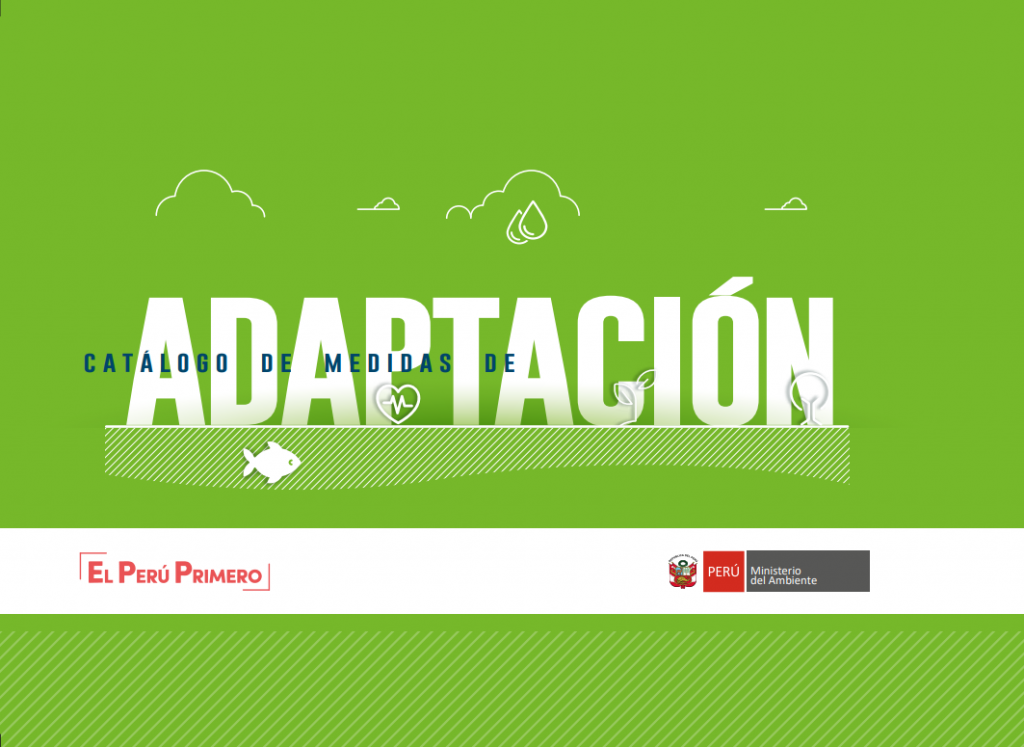 Updated: January 4, 2021
An addition was made to the report, increasing the total from 91 to 92 adaptation measures.
The Peruvian Ministry of Environment launched a catalogue with 92 adaptation measures to be implemented as part of the country's National Adaptation Plan (NAP) process. The catalogue offers a structure for understanding Peru's ambitions when it comes to adaptation. The measures are also included in the Peruvian Nationally Determined Contributions (NDCs).
All 92 measures are categorized into the five prioritized thematic adaptation sectors set out by the government's Multisectoral Technical Group in 2018: agriculture, forestry, water, fisheries and aquaculture, and health.
The publication defines adaptation measures as "interventions planned by state and non-state actors consisting of: actions, practices, technologies and services needed to reduce or prevent severe changes, losses and damages, triggered by hazards brought by climate change that affect populations, livelihoods, ecosystems, watersheds, lands, infrastructure, goods and service, among others."
Peru kicked off the process of developing its NAP document in October 2019. According to Daniel Morchain, a policy advisor with the NAP Global Network, "this catalogue will help build awareness and understanding of Peru's efforts on adaptation, both for interested citizens and among those holding technical roles in the government or private sector."
"The catalogue is also a reminder that adaptation measures need to span traditional sectoral boundaries. That means that, in designing and implementing adaptation measures, we must always reach out and think about synergies with other sectors, as well as how each measure can contribute to gender equality and to principles of intergenerational and intercultural justice," noted Morchain.
Technical assistance for the Peruvian government to develop the catalogue of adaptation measures was delivered via the NAP Global Network's U.S. In-country Support Program for Peru.
Read more about Peru's NAP Process: