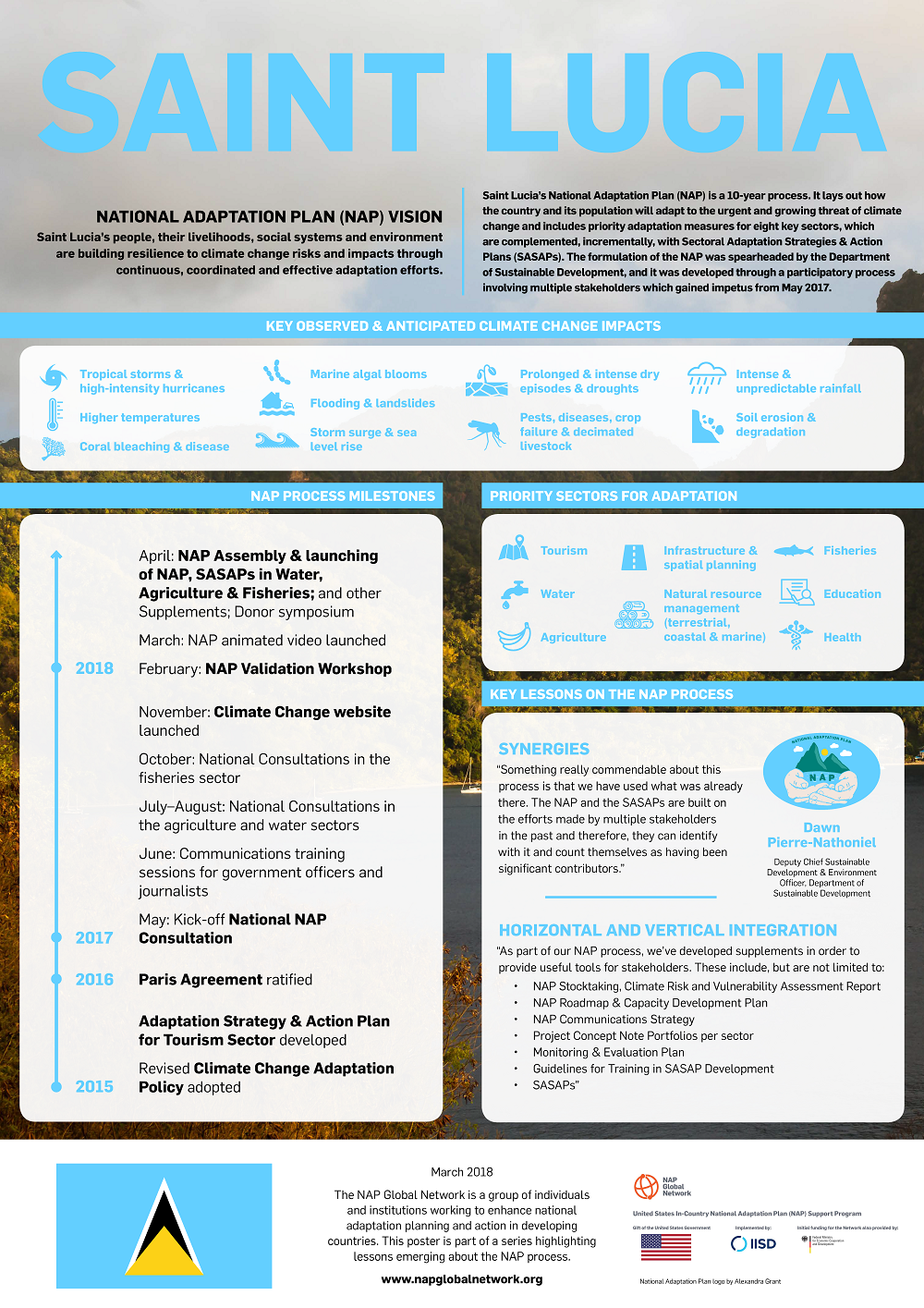 OUR PROGRAM
The Network's program of support includes:
Developing sectoral adaptation strategies and action plans (SASAPs) and corresponding investment plans for sectors that are particularly vulnerable to climate change, including agriculture, fisheries and natural resources.
Building a bankable pipeline of adaptation projects for these sectors, with a corresponding financing strategy.
Developing a strategy for better engaging the private sector in adaptation action.
Monitoring and evaluating progress on the NAP.
Increasing the awareness of the NAP process among Saint Lucians and coordinating donors who are active in the region through strategic communications, a NAP Assembly and a donor symposium.
Support Program at a Glance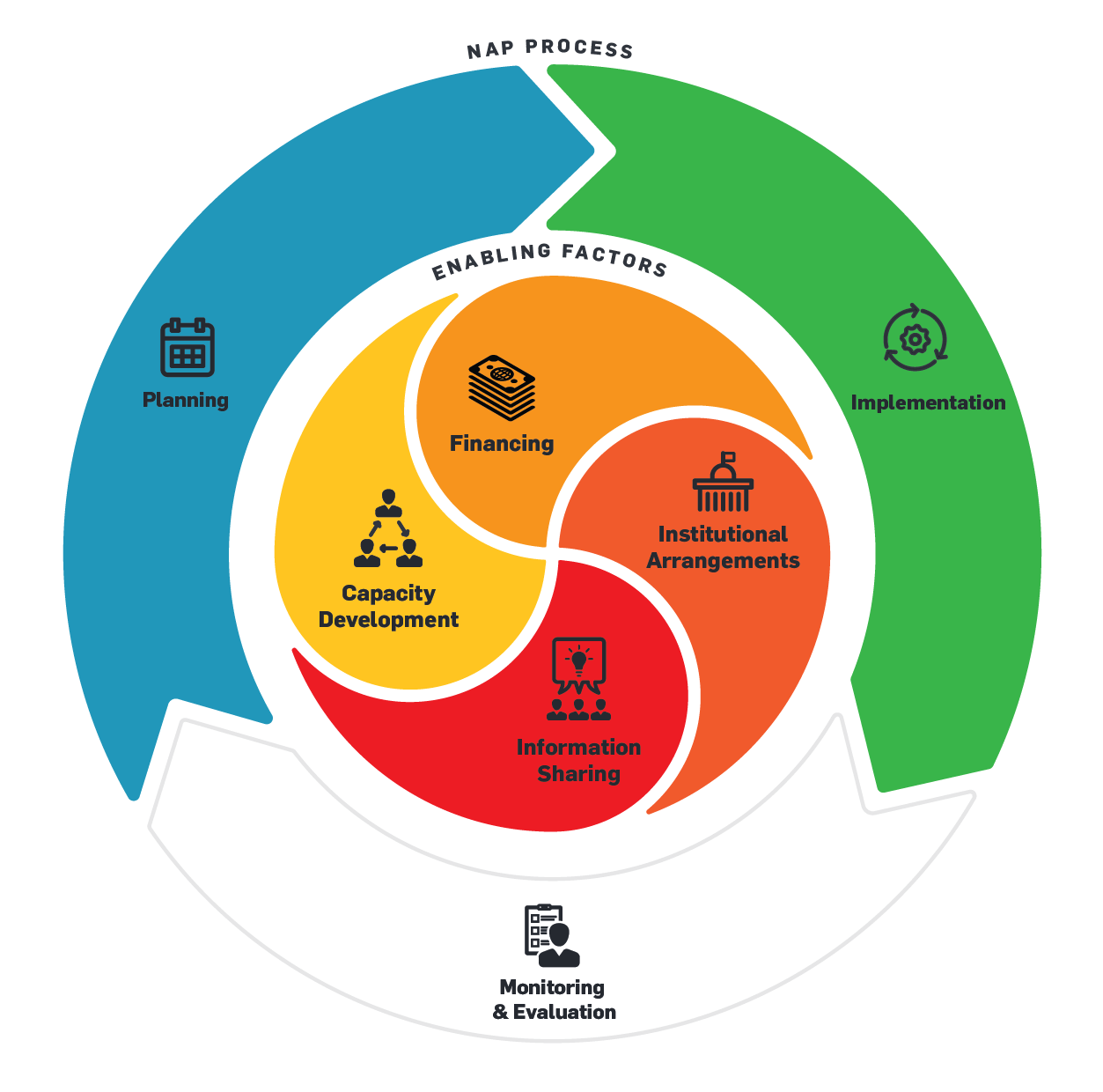 More Key Themes
Sector integration

Strategic communications